We meet Shelly, social media manager, content creator for fashion brands and tattoo shops, and fashion stylist with a passion for tattooing, at first old traditional and now black and grey.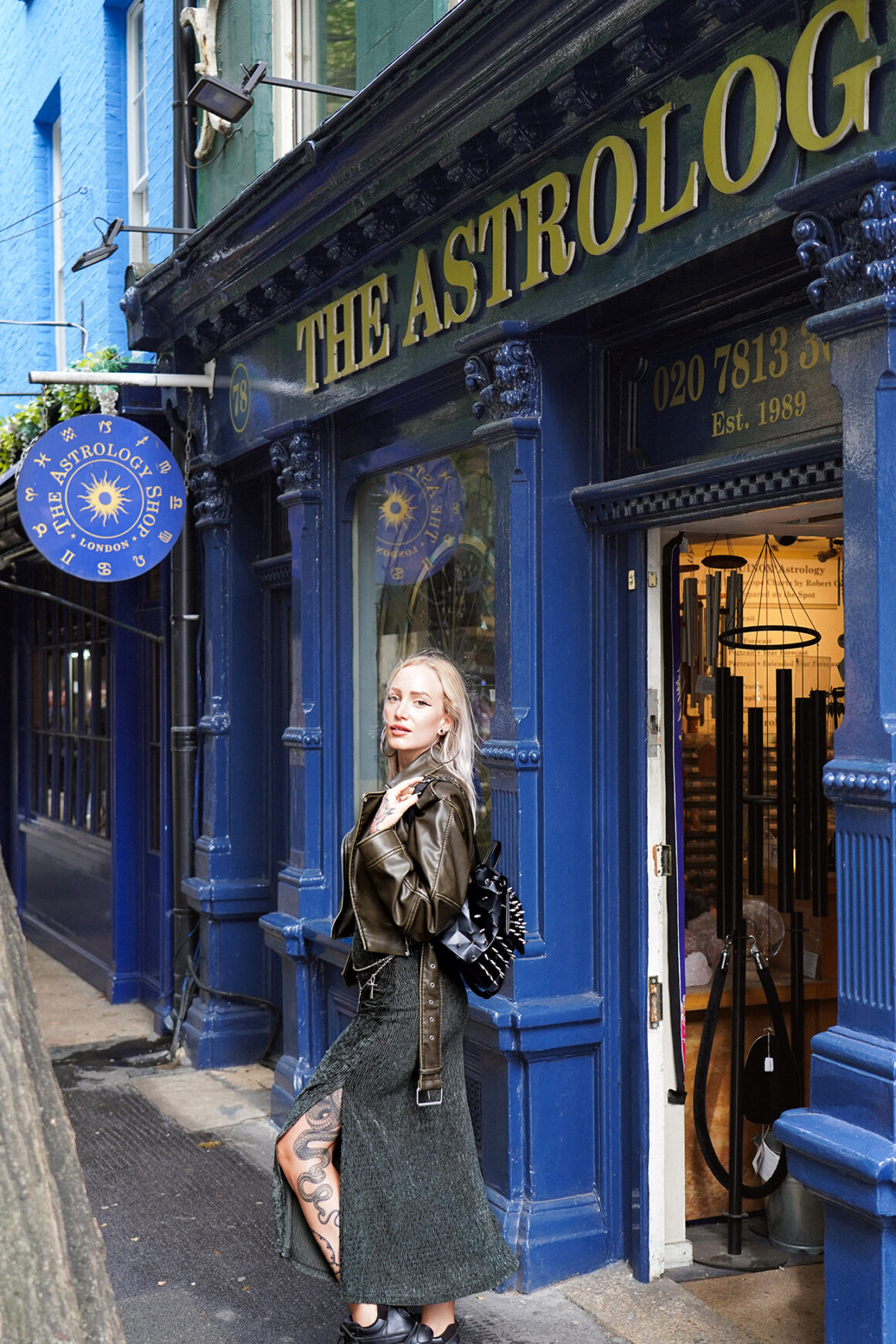 We came to meet her at the Reinstich Tattoo & Art Studio in Nuremberg, where she works as shop manager, to get to know this explosive girl better, curious to travel and always discover new things.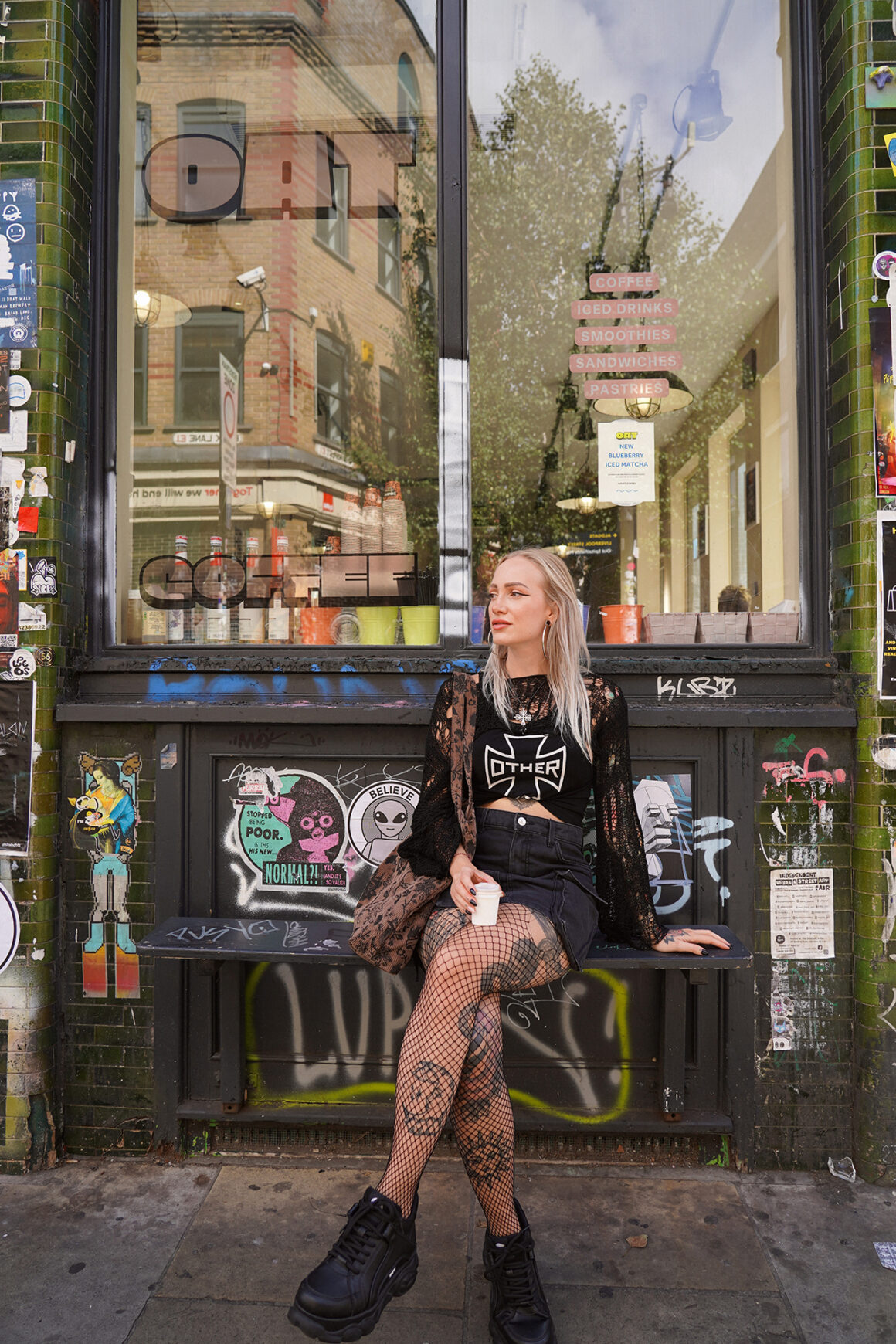 Hello Shelly welcome on Tattoo Life! On your IG page is written that you are a lover of tattoos, travel and fashion: how do they relate to your life?
I love all things artsy! I have a passion for fashion, drawing, photo and videography, tattoos since I was very young. Luckily I managed to turn my biggest hobbies into my job.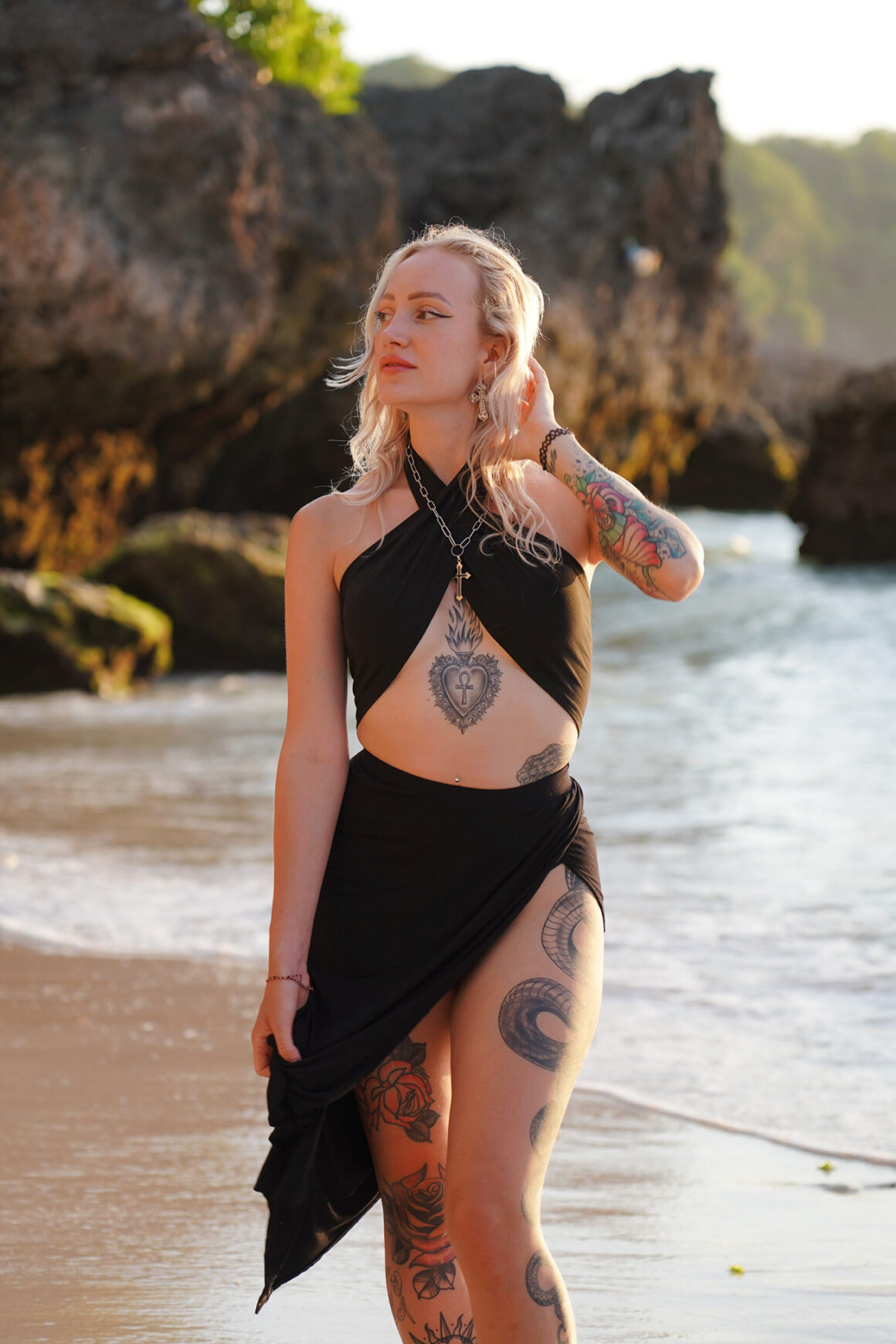 Where are you from and what do you do for a living?
I'm from Nuremberg, Germany. I studied business administration with focus on HR and Marketing. Now I work as a Shop and Social Media Manager for Reinstich Tattoo & Art Studio. And I'm a Content Creator (@shelly.curry) where I work with different brands, main focus on Fashion, Lifestyle and Travel.
Besides I also manage the Social Media for a spice & tea company in Nuremberg.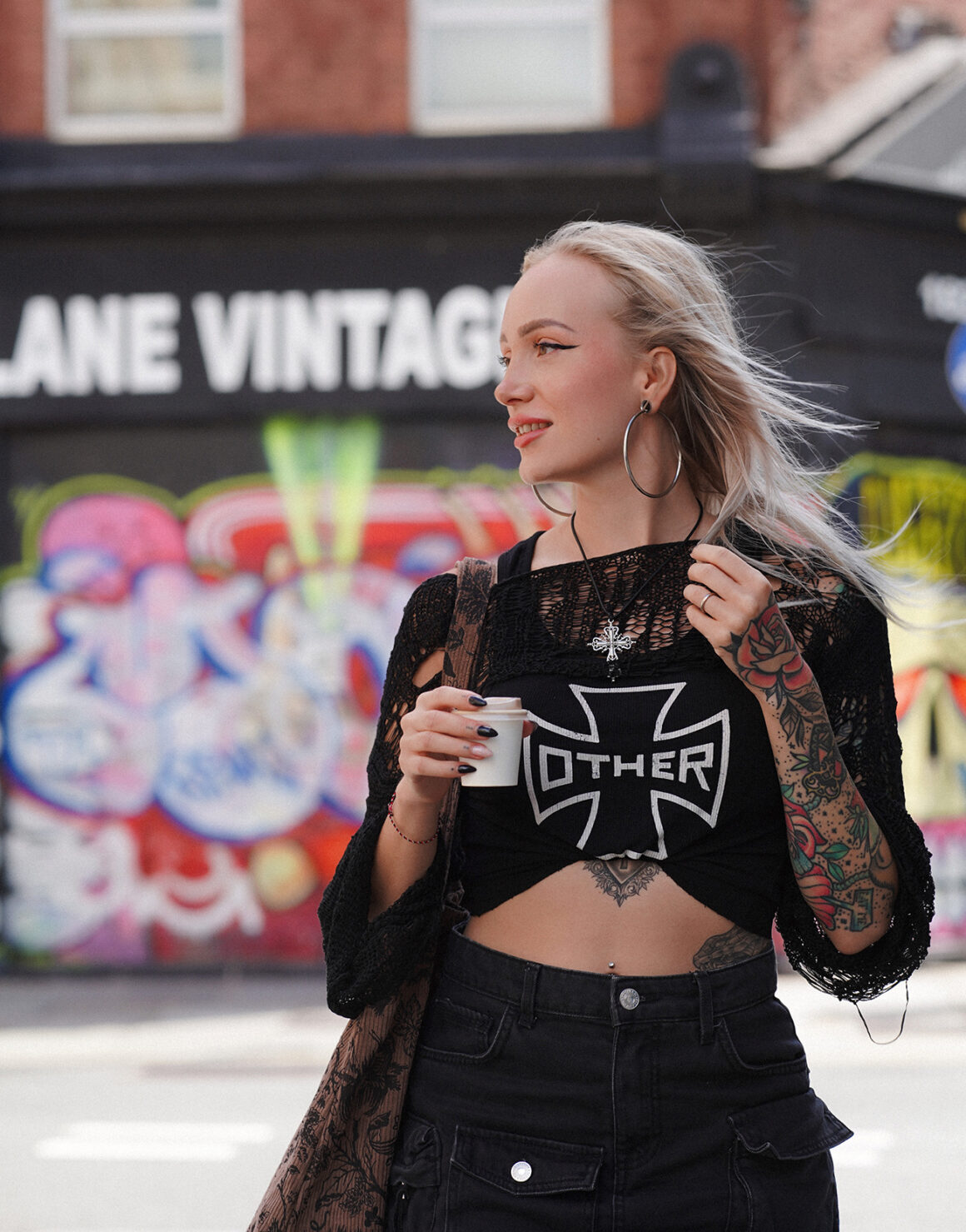 Is fashion a hobby or a job? What exactly do you do in this industry and how did you get into it?
So definitely both. I'm happy to create Fashion Content for different brands. Also design fashion pieces by myself. I actually had my first blog at 16, where I shared my outfits. I paused blogging during my studies. Back in 2018 I started posting again on IG and grew a community.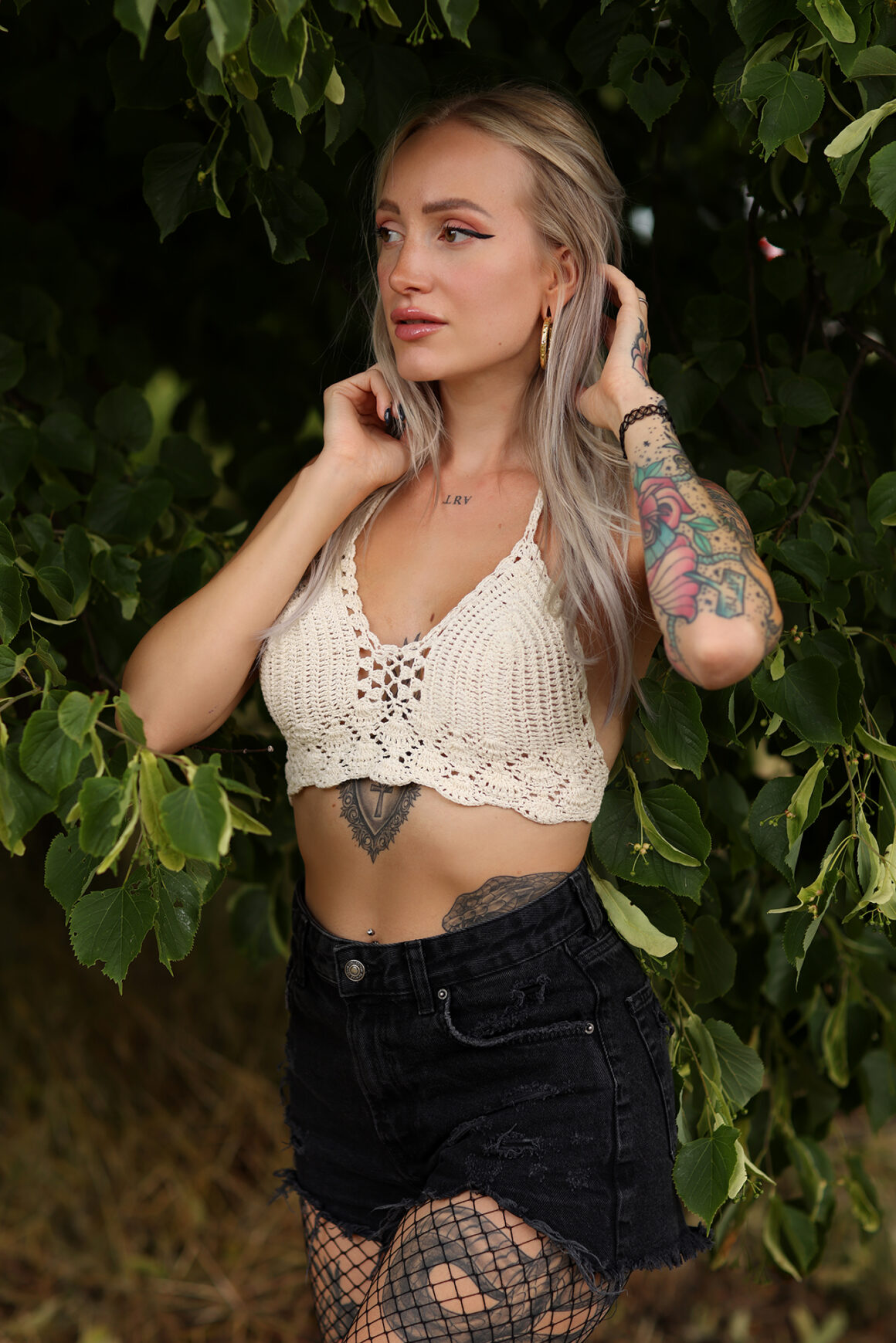 How did you come across tattoos?
When I was 13 I got into Rock, Metal Music and also discovered a more alternative style. This also led me to tattoos – couldn't wait to turn 18 and get my first one!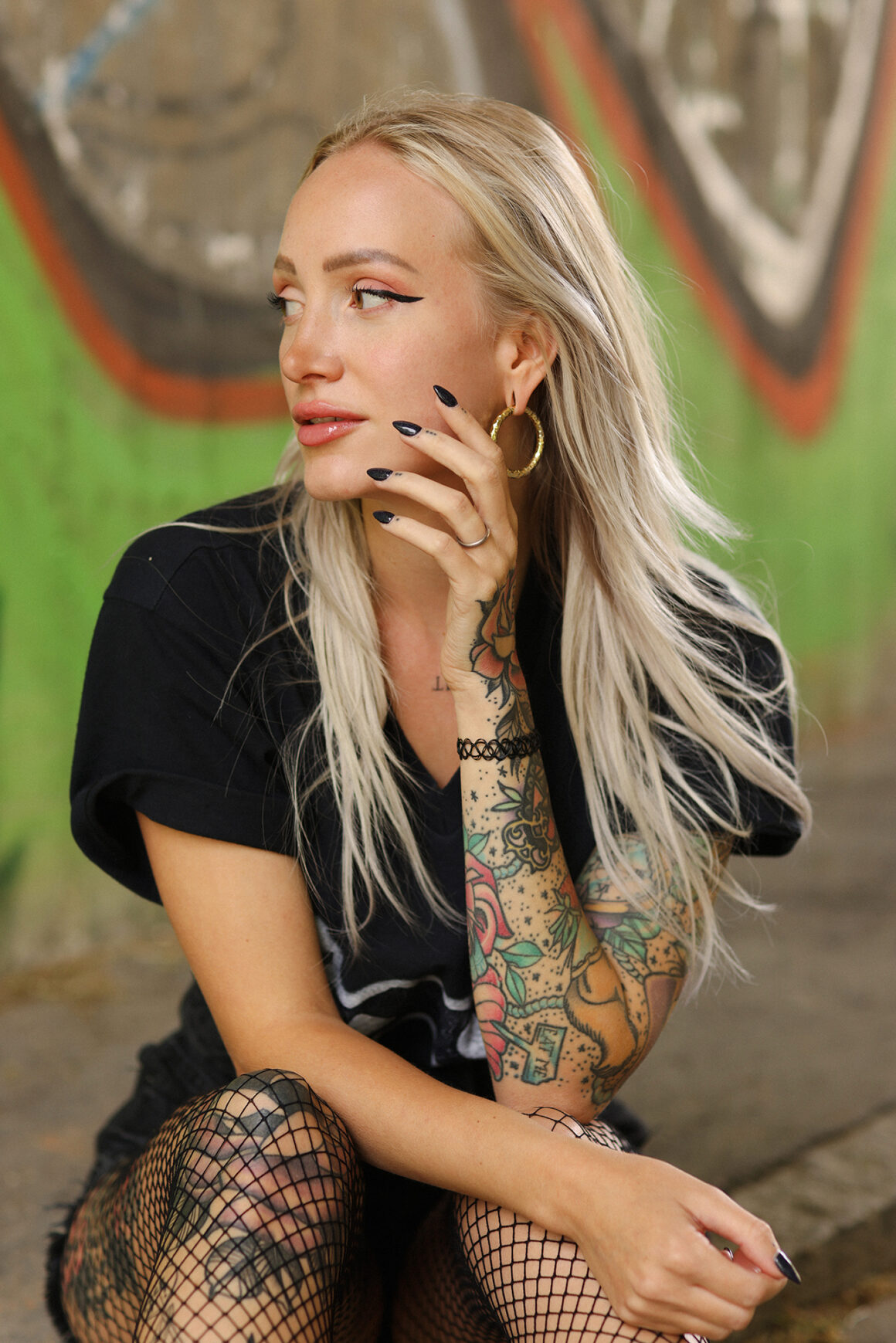 Did it influence in some way your life?
Tattoos are definitely a way to express and create myself. Such a beautiful form of art that will never leave you. Also my husband is a tattoo artist. Fun fact how we met – he teached me tattooing for a year back in 2021. It was a great experience, but I decided I wanted to stay in Marketing, Social Media. So now I do the Shop Management for his Studio.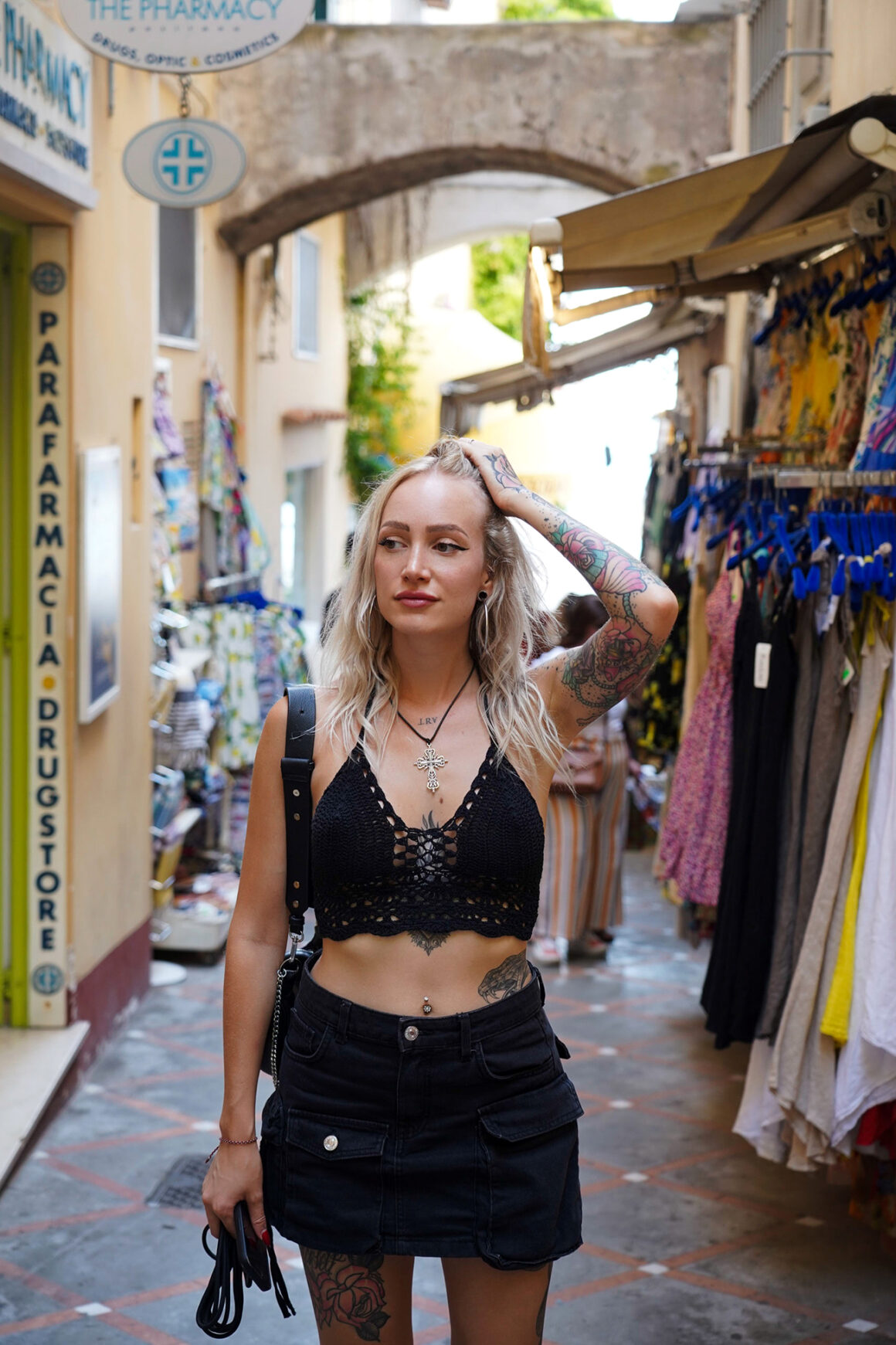 Since you are a traveller, what kind of travels do you like to do?
I just love to explore the world, different cultures and take amazing travel shots. Also love fancy hotels with amazing views. Had some really cool opportunities to create content for different hotels and travel brands so far.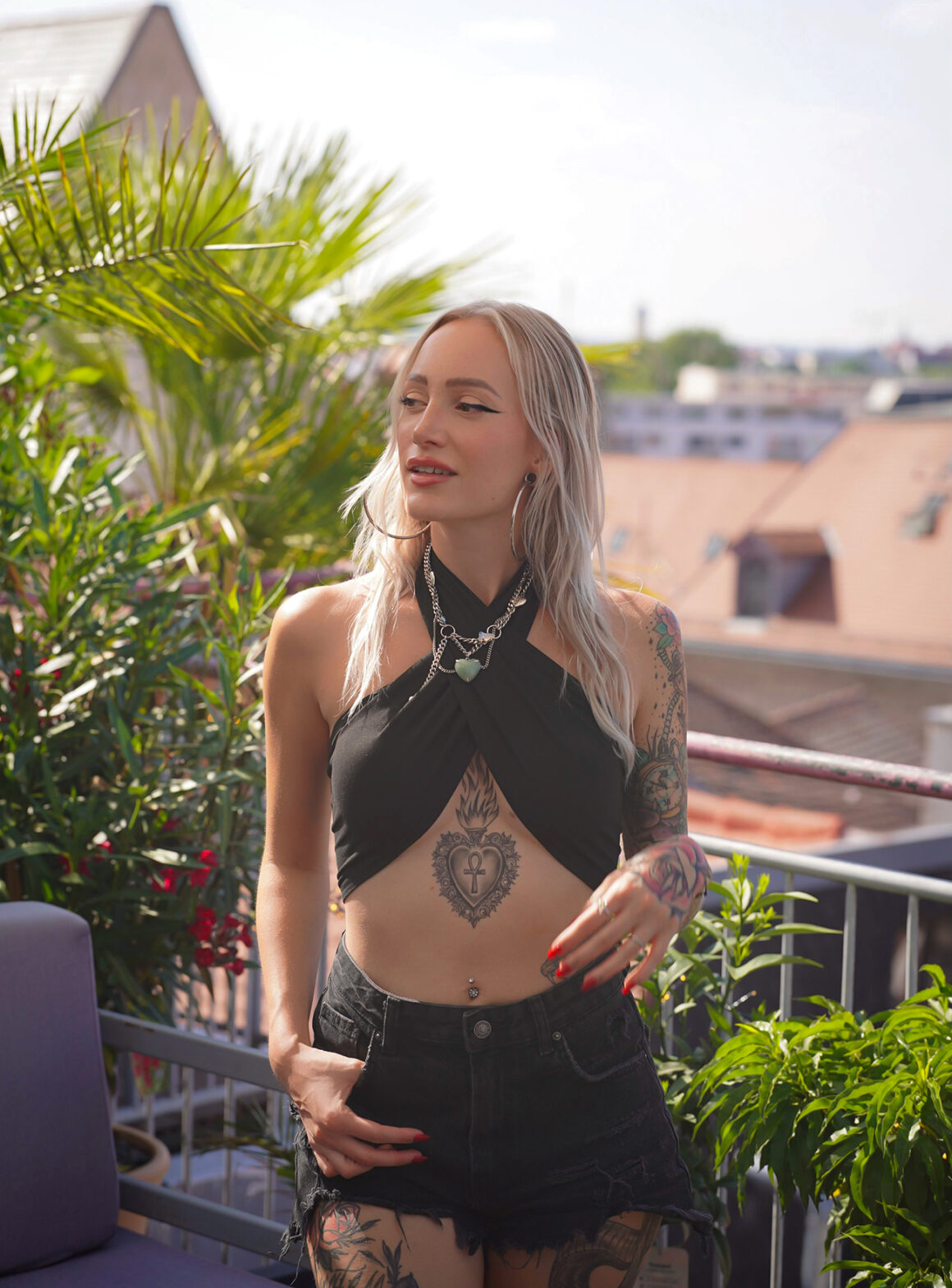 What was your last trip and what will be your next one?
Last one was a weekend trip to London – one of my fave cities – and the next will be a roadtrip through Spain and Portugal with campervan. Super excited!
And let us conclude by returning to tattooing: do you have a style you prefer or subjects that tie better with your personality?
There isn't a particular style I prefer. My first tattoos where really colorful, more old school (my sleeve).
Now I'm more into Black&Grey with some color accents.
In general I go for motives that express my personality and feelings.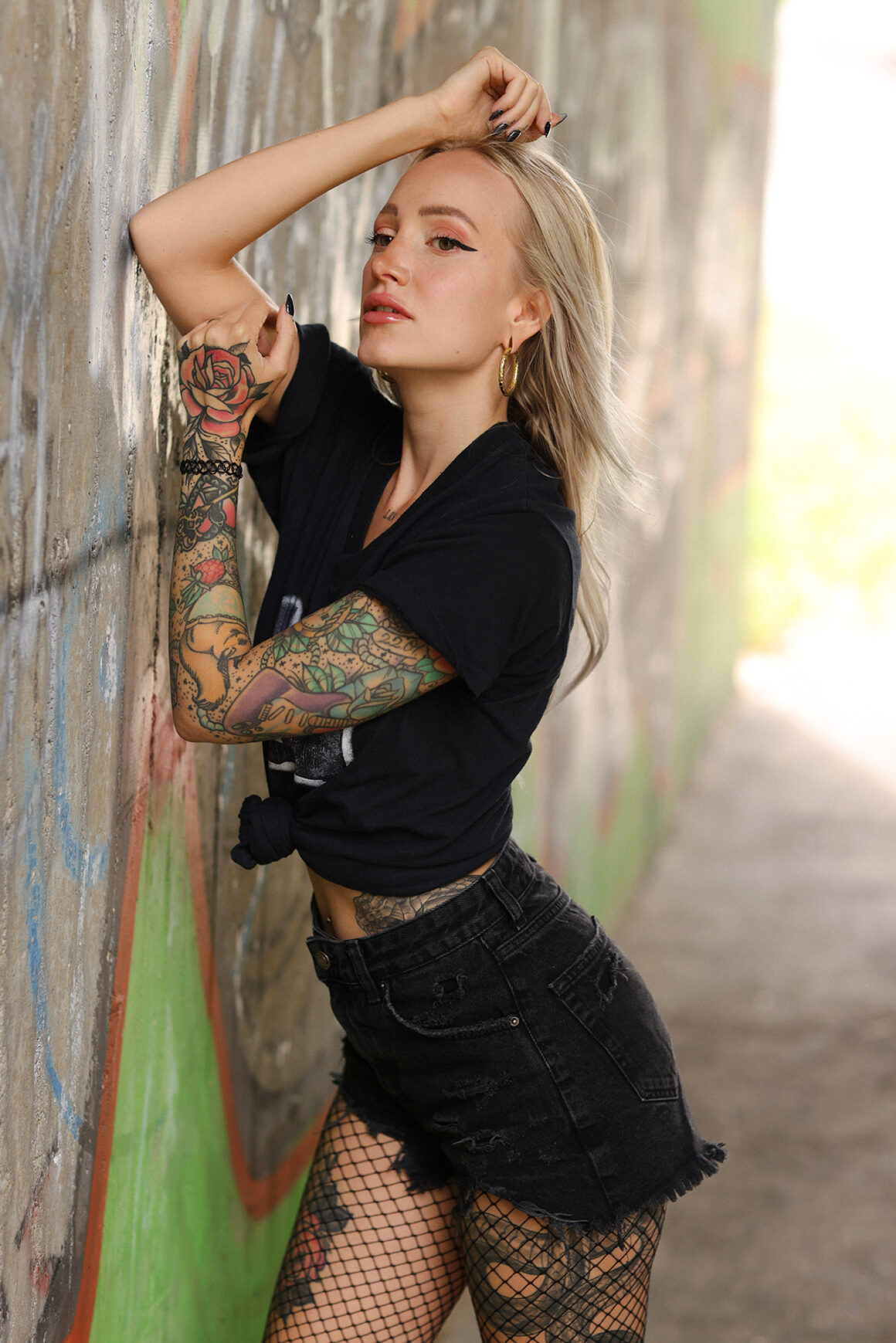 And by the way… How would you describe yourself?
Creative, passionate and just do my thing!