She is a model, an alt model to be precise, as her tattoos have opened up roads that have taken her away from her first idea of being a traditional LA model or actress.
And so it is that Ally now works for tattoo art brands, tours conventions, and stars in music videos, such as the Blink-182 reunion video.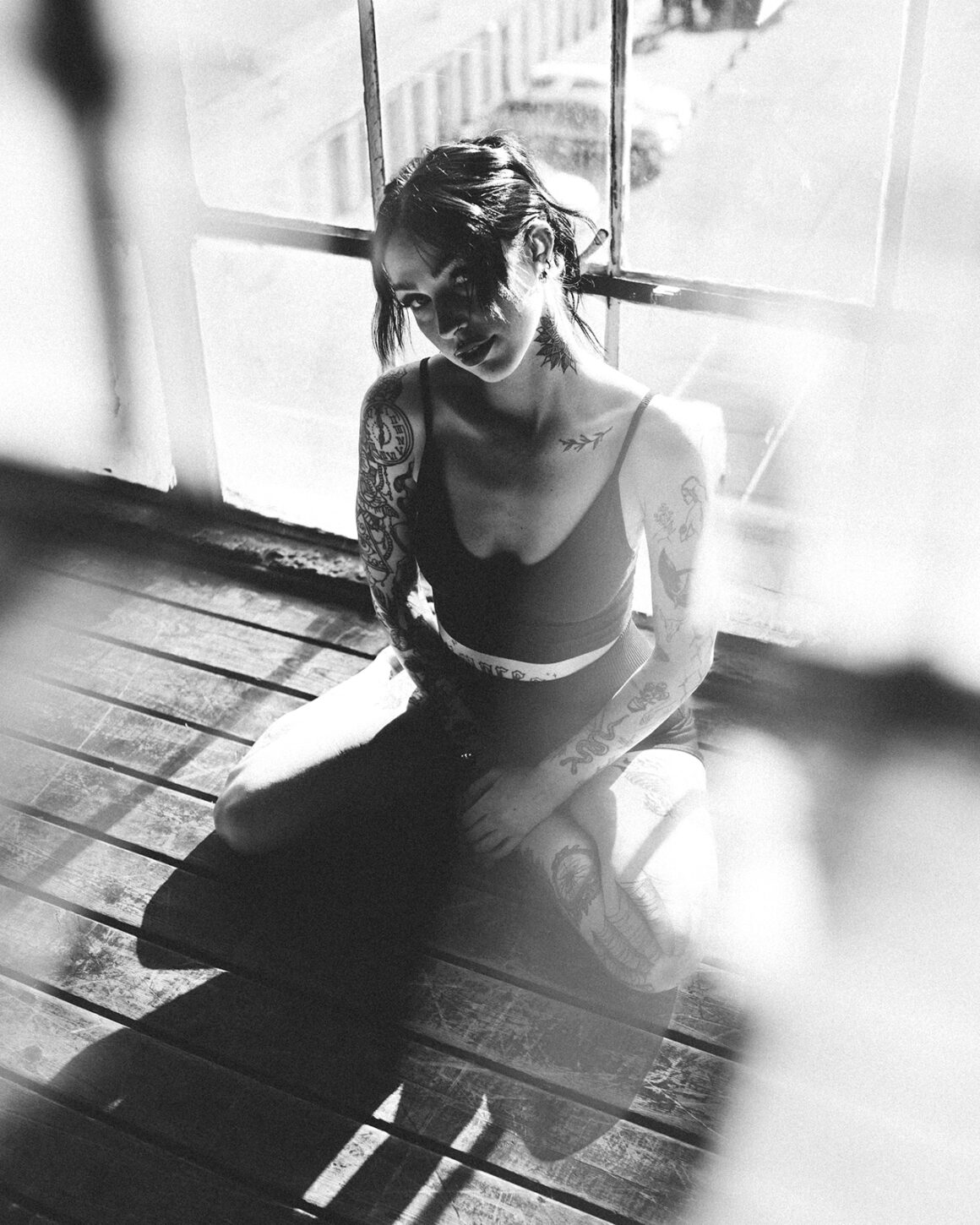 Hello Ally nice to meet you! Where are you from and what do you do for a living?
Hey, thanks for this opportunity! I was born in Long Beach, California, but I've lived all over Los Angeles County growing up. I've dipped my toe into a lot of different work over the years, from starting a thriving candle business to modeling and acting, and even running a retail store in Beverly Hills. Also, for the past few years I've been a sales rep and convention sales manager for the tattoo aftercare company, Mad Rabbit. My latest venture has been as a Tooth Gem Technician at a gorgeous tattoo studio, PW Gallery in Culver City, owned by the tattoo icon Pony Wave (@ponywave).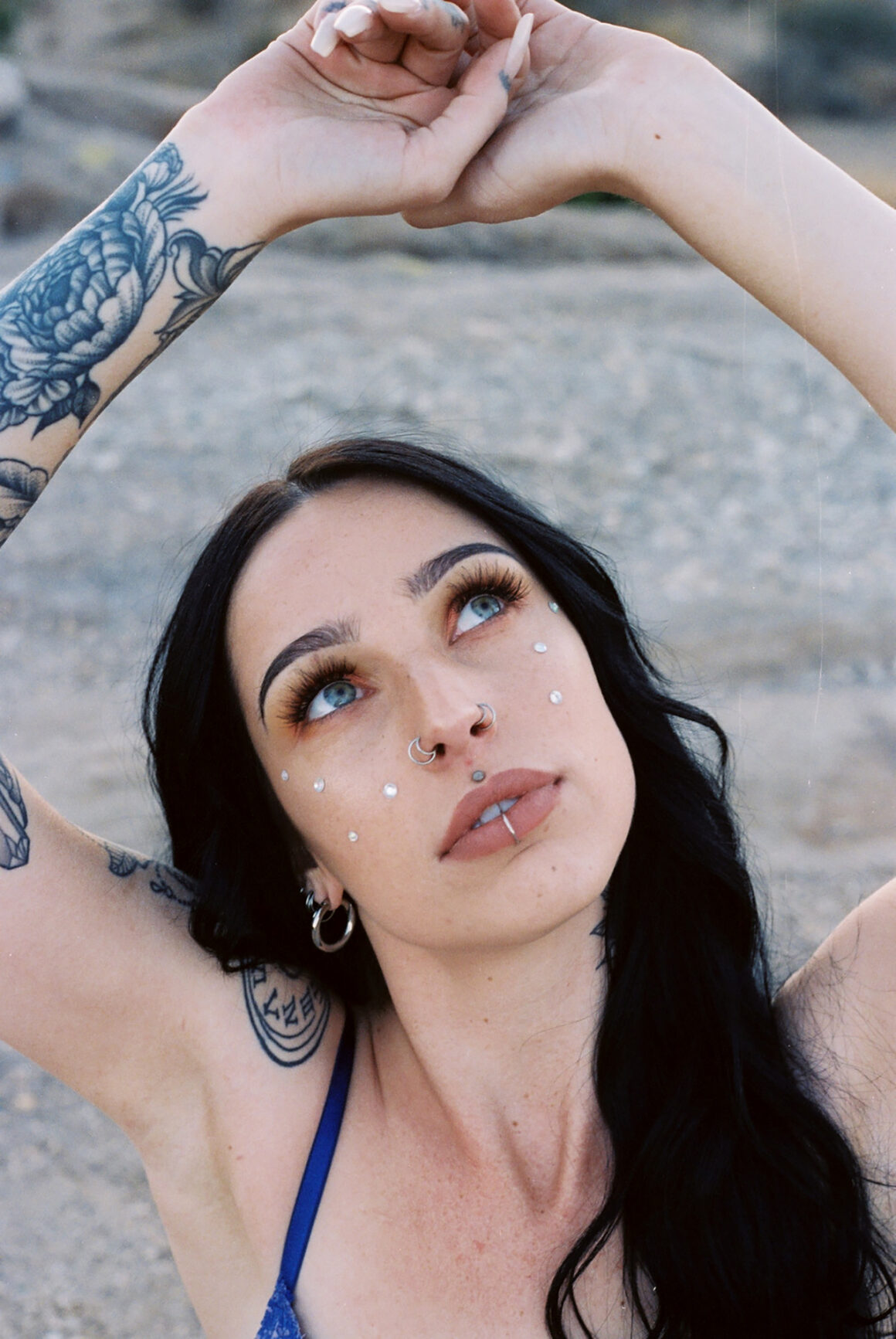 When did you come across tattoos?
I've been fascinated with tattoos for as long as I can remember. Some of my earliest memories were of my loved ones' tattoos: the faded colors of my dad's Marvin the Martian tattoo, his kids' initials over his heart, my cousin's extensive Chicano-style work, and even the several tattoos on my brothers.
As I entered my teen years, I found myself in a difficult situation where my individuality and creativity were being suppressed.
I found myself constantly drawing on things—my binders and notebooks, my backpack, my shoes, and even my own skin. I drew so much on myself I was warned I'd get ink poisoning! I couldn't wait for the day I could put something that inspired me on my skin forever. It wasn't long after I turned 18 that I found myself in some rinky-dink tattoo shop in my hometown, getting an awful henna-inspired drawing I'd found on Pinterest tattooed on my back. Don't come for me! A cover-up it in the works. 😉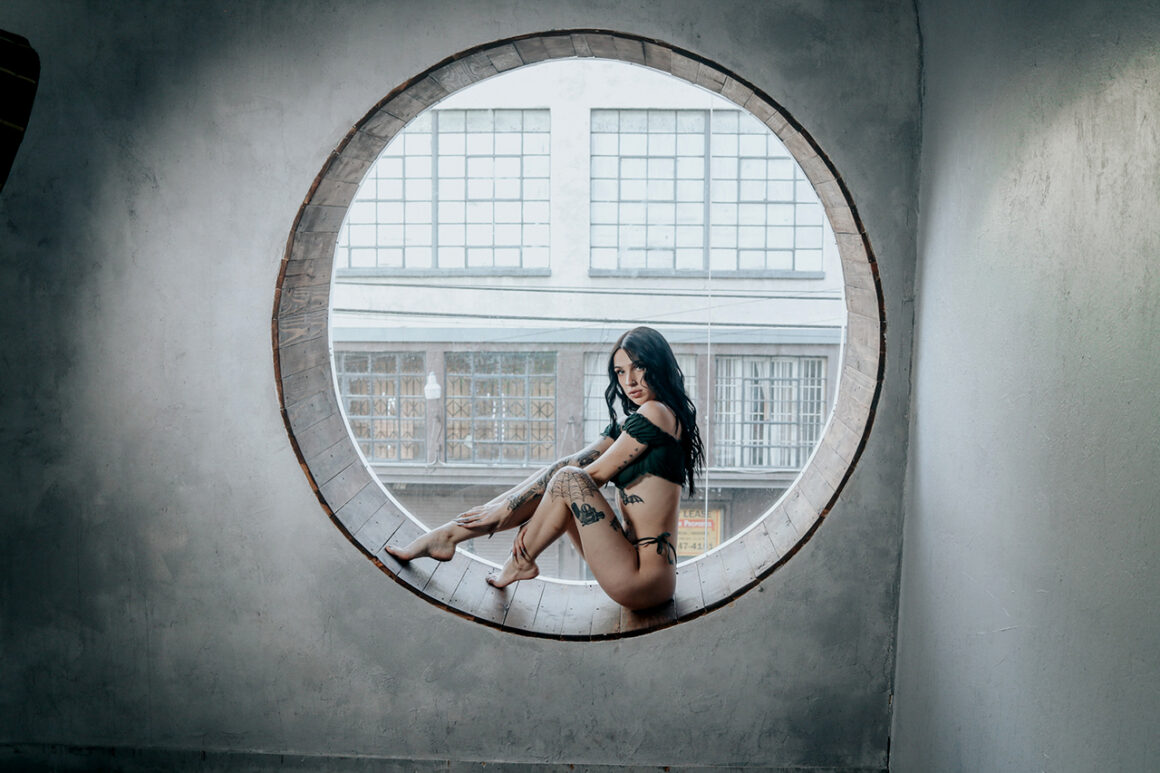 Are you modeling?
Yes! I started around 2016 by collaborating with photographers whose work I enjoyed. This quickly lead to paid gigs, working with brands such as Broken Promises and Affliction Clothing. I was absolutely thrilled. Growing up in LA, the idea of being in the spotlight was always in the back of my mind. Getting paid to model was instantly a dream come true.
As soon as I realized I had too many visible tattoos to get traditional modeling and acting jobs, I purposefully pivoted towards the tattooed/alternative modeling industry.
As I got more tattoos and felt more comfortable in my own skin, amazing opportunities fell into my lap. I've been lucky enough to background act in a few music videos with artists such as Khalid and Marshmello, Bazzi, and even the Blink-182 reunion promo video.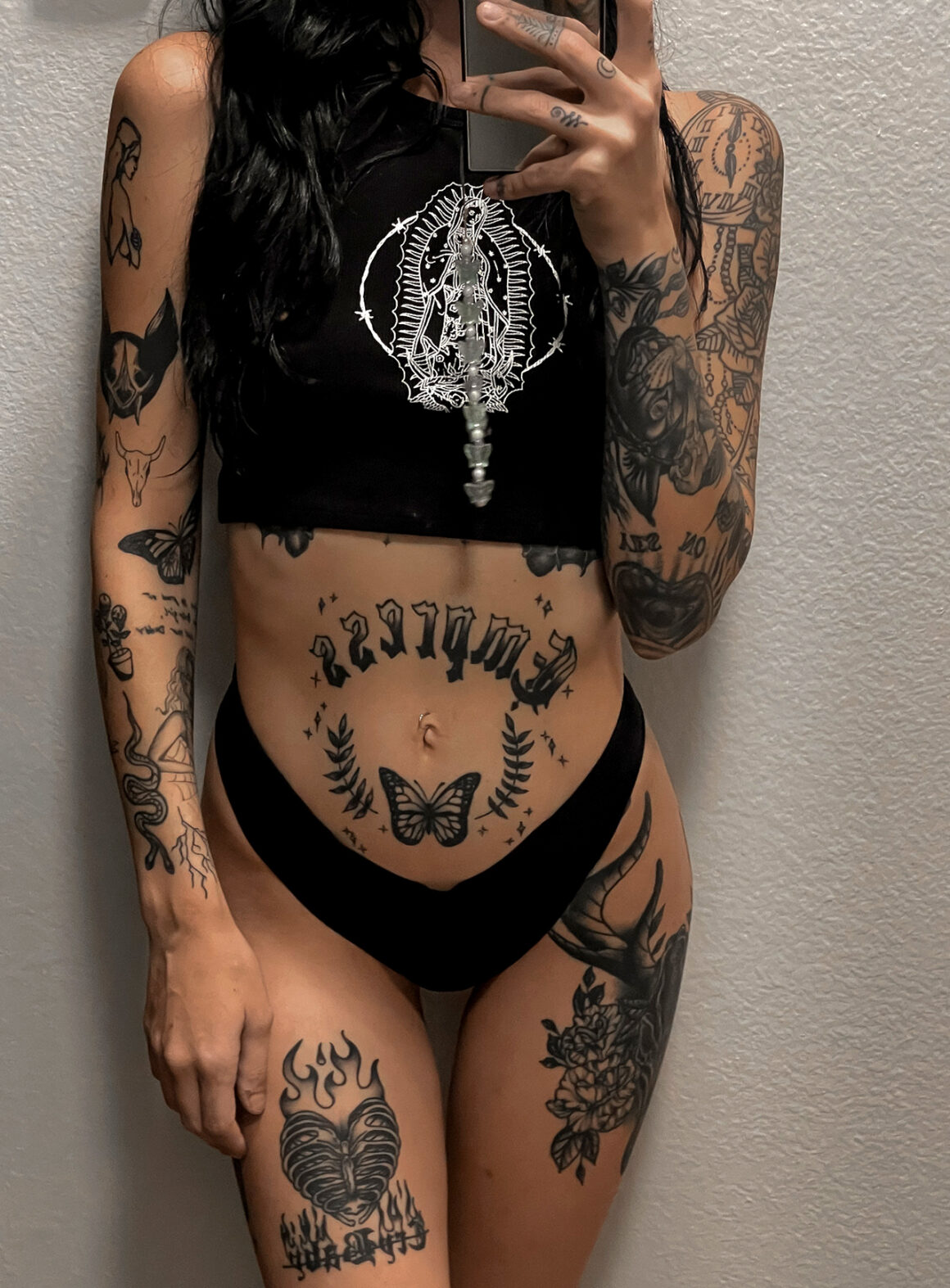 Is getting tattooed a hobby or a job for you now?
What started out as a hobby quickly turned into a lifestyle that opened doors for paid opportunities in the tattoo industry. This obviously led to my modeling gigs, but also led me to work with Mad Rabbit. I've helped promote and sell their all-natural products on instagram, and I've travelled to tattoo conventions across the US with them.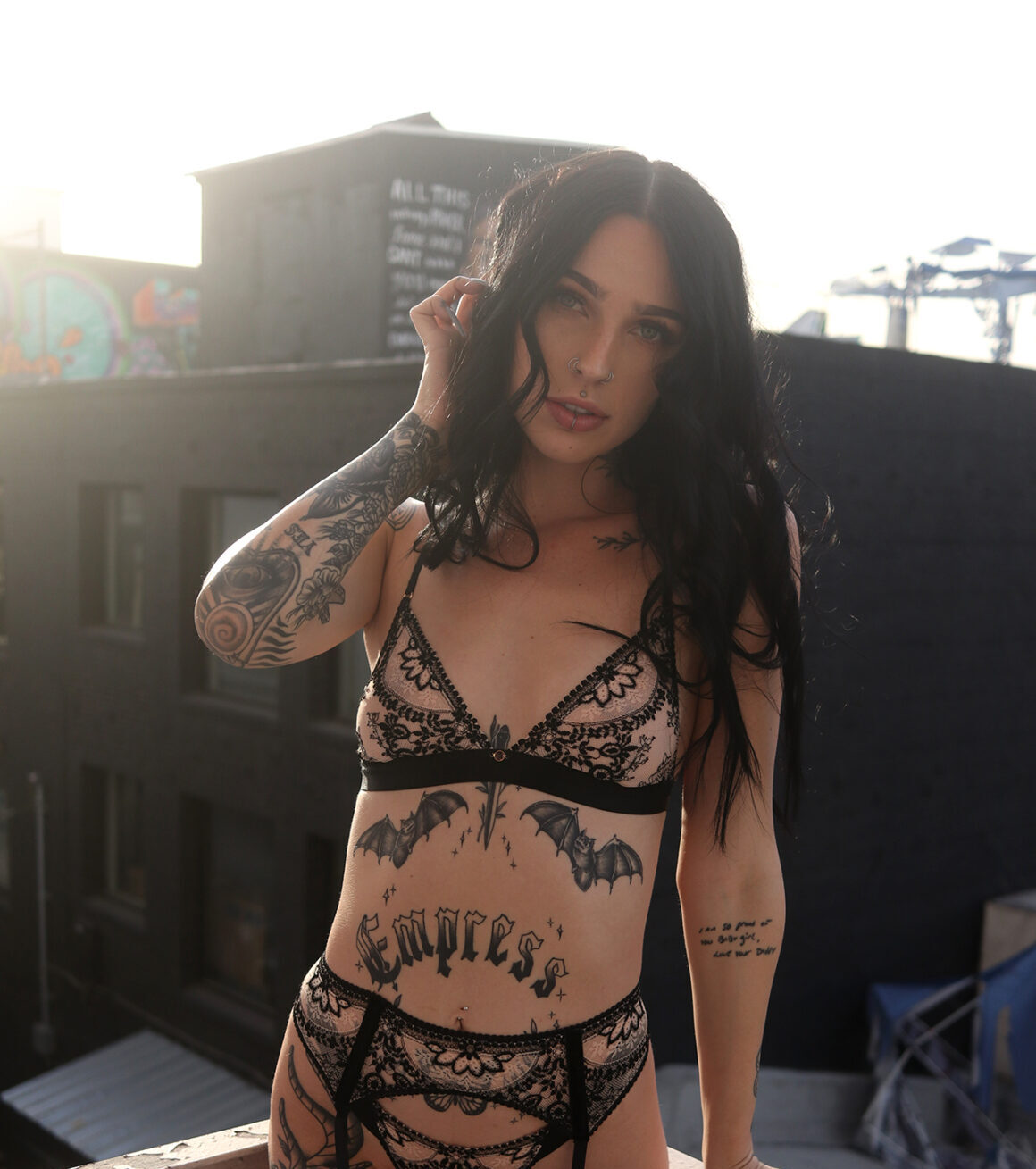 Just black on your skin: why?
Initially, I was worried my ever-changing hair color would clash with any color tattoos. So I started with all gray scale. I did the same with my clothing. Then, I fell in love with how the clean black lines looked on my skin. I fell in love with wearing shades of black, too. Soon enough, most of my wardrobe was black.
My love for black has flowed into all aspects of my life at this point!
My home decor, my car, even my toothpaste is black. And yes, I've settled on black for my hair too.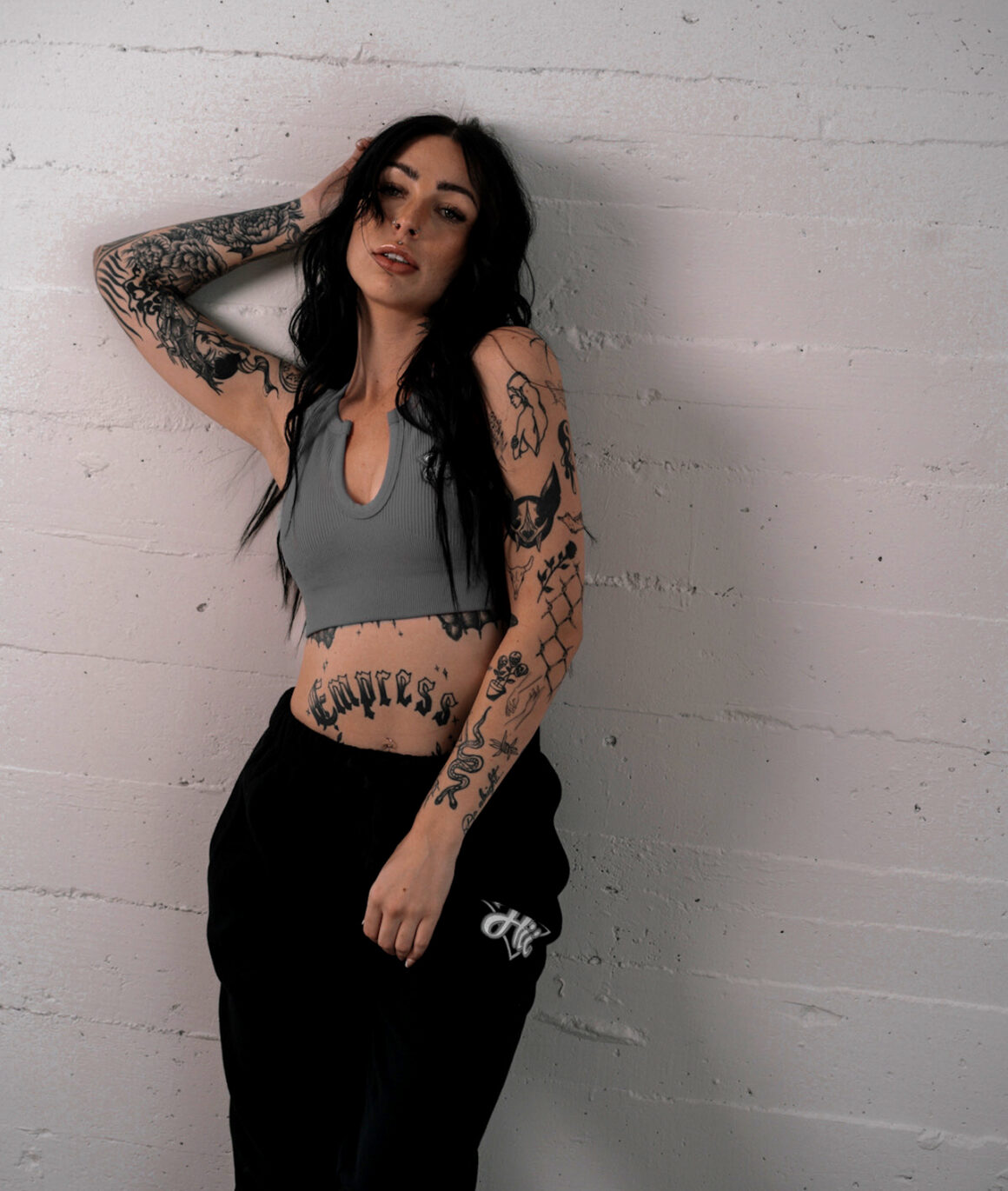 What is the style you prefer to get tattooed?
Originally, I wanted all of my tattoos to be simple line work. But after being around so much inspiring artwork in so many styles, my preferences have grown into darker, more Neo traditional designs.That being said, I have a collection of different styles on my body, and I wouldn't have it any other way. Lately, I've been most interested in styles like blackwork and fine line. My main artist Alyssa (@alyssa_tattooss) has been tattooing me for years, and has become one of my absolute best friends. She's spent countless hours honing the style I prefer. If you asked her, she'd probably have her own name for it!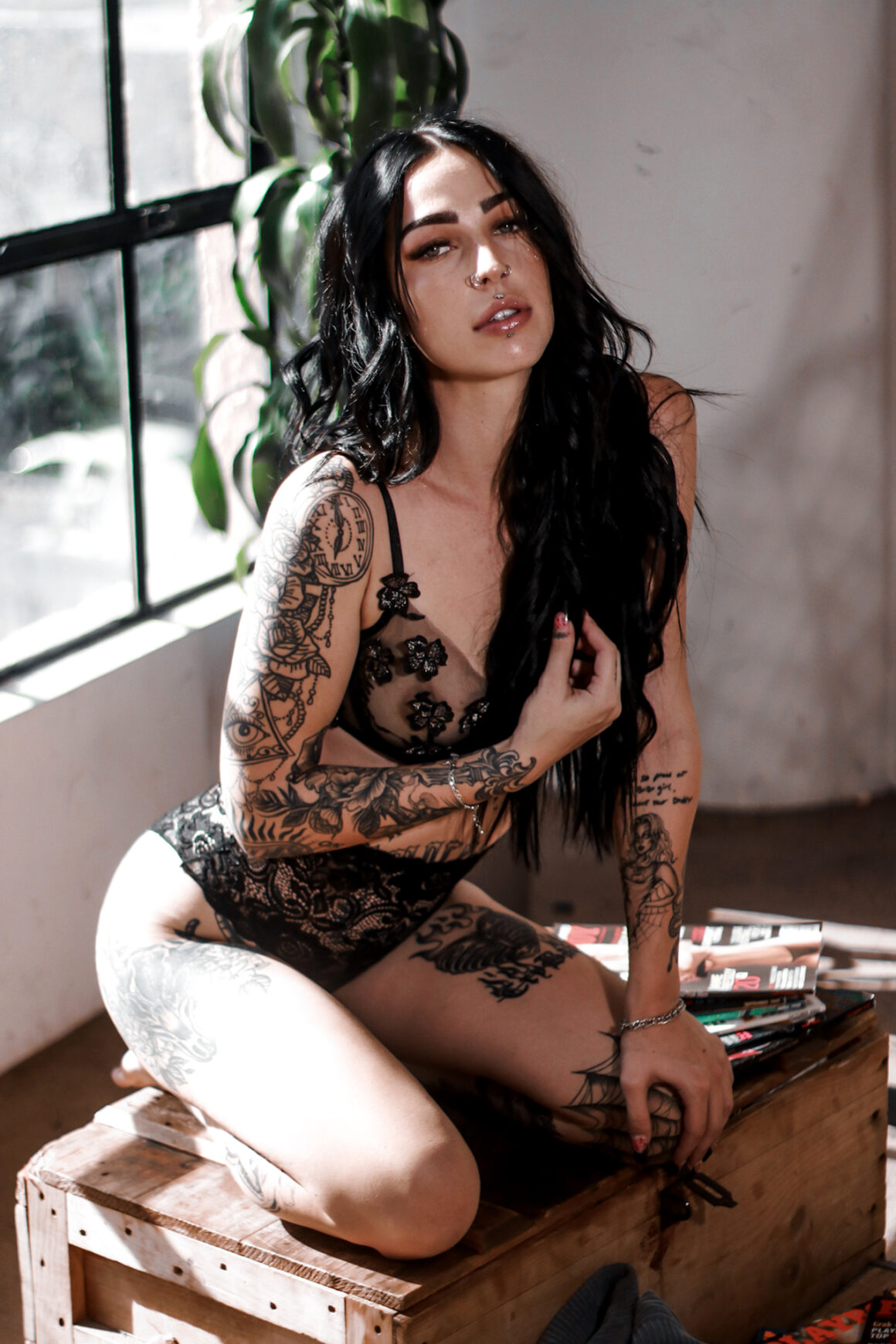 What does the lettering on your front mean to you?
EMPRESS. This was originally inspired by the Empress tarot card. The Empress represents femininity, beauty, nature, creation of new love, art, abundance, and much more. In my early life, I felt I lacked so many of these things, that some had been taken from me, and I desperately wanted my future self to embody these qualities.
I felt I needed a constant reminder of the energy I wanted to manifest in my daily life.
Meaningful tattoos are a really powerful thing—they can be your armor in tough times, a reminder of good intentions, or an outward representation of your inner self. Wearing that armor every day eventually helps you find the strength that you intended for yourself.
The subjects of your tattoos are quite dark. Do they reflect something of your personality?
Funny enough, and contrary to popular belief, not exactly! As much as my love of dark aesthetics and all things spooky defines my overall style (and apartment decorations year round), dark isn't a word I'd use for my personality! According to me and a couple of my friends, I'm the life of the party and pretty damn funny. Either you're laughing with me or at me, but either way I made you laugh. And that's some sh*t I live by. That being said, if this were Hogwarts, I very much consider myself a Slytherin.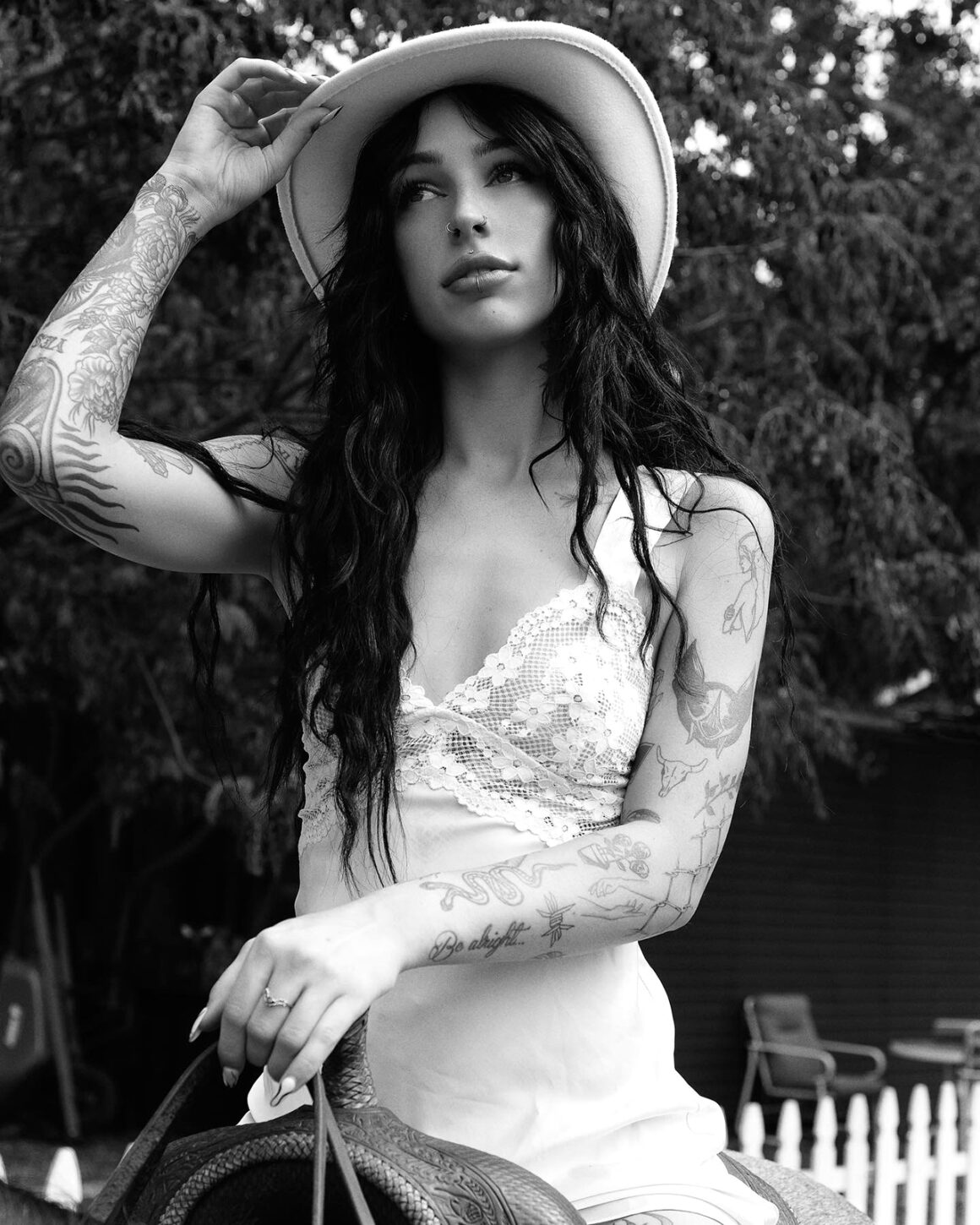 Do you have a particular hobby or interest, or a dream for your future?
I think as far as my dream for my future, I see myself eventually owning a home out of state, with enough land to have my own greenhouse, many cats, and some workspace for, who knows, maybe reopening my candle business?
But until then, I am loving the creative expression I get from doing tooth gems, and I can't wait to see where that continues to lead me. I've been getting back into gaming, and who knows, you might be watching my Twitch streams pretty soon!
That's all thank you very much Ally!!!
Thanks so much for having me!