Short but effective talk with this Montana influencer/content creator who loves the patchwork style and dedicated one of her most visible tattoos to her dad.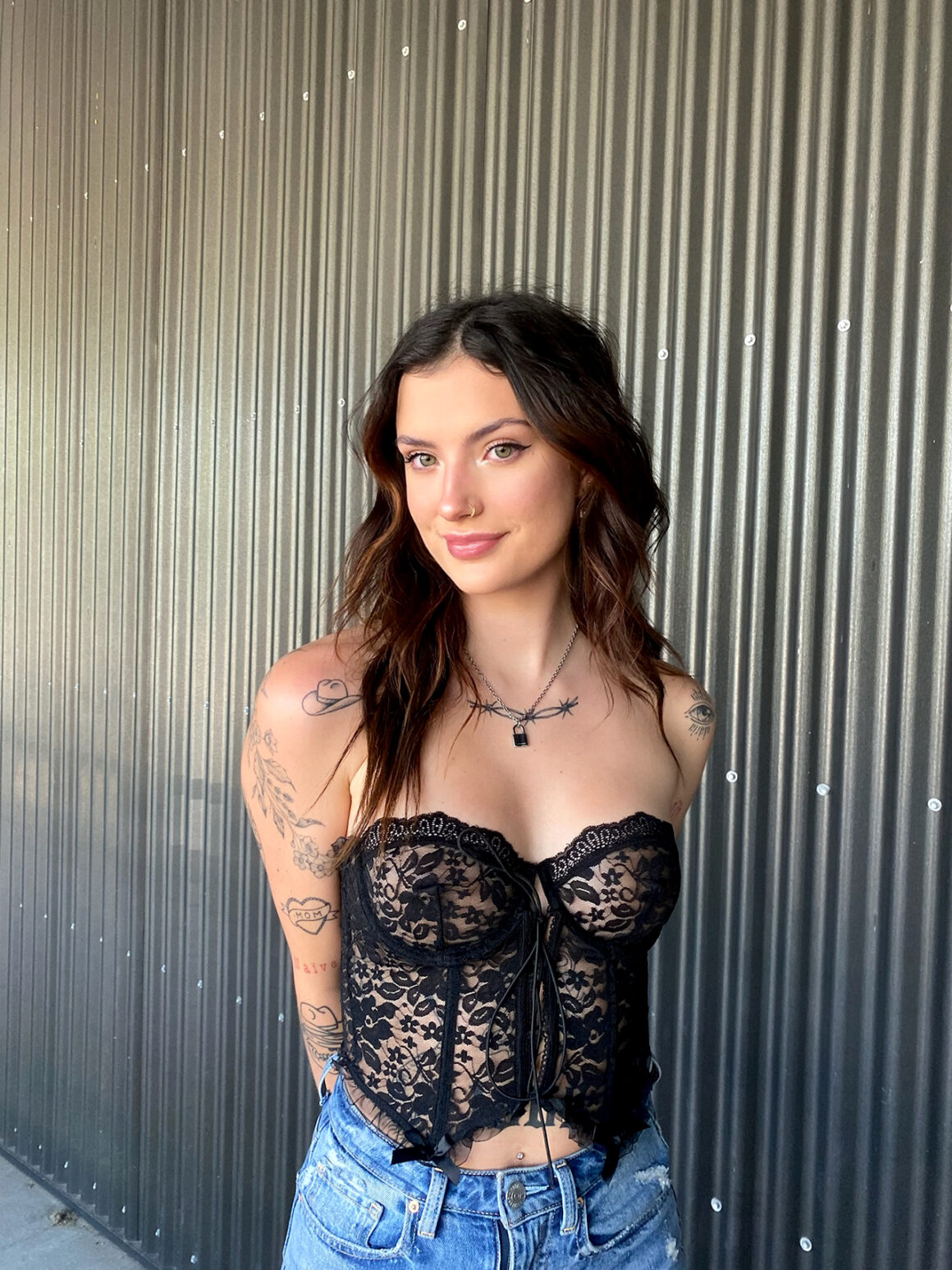 Hello Emily! Before talking about tattoos tell me a little bit about yourself.
Yeah, I am a content creator based out of Bozeman, Montana. For me, creating content and being an "influencer" started out as a hobby, and now I've realized I can monetize that content and create a career out of it.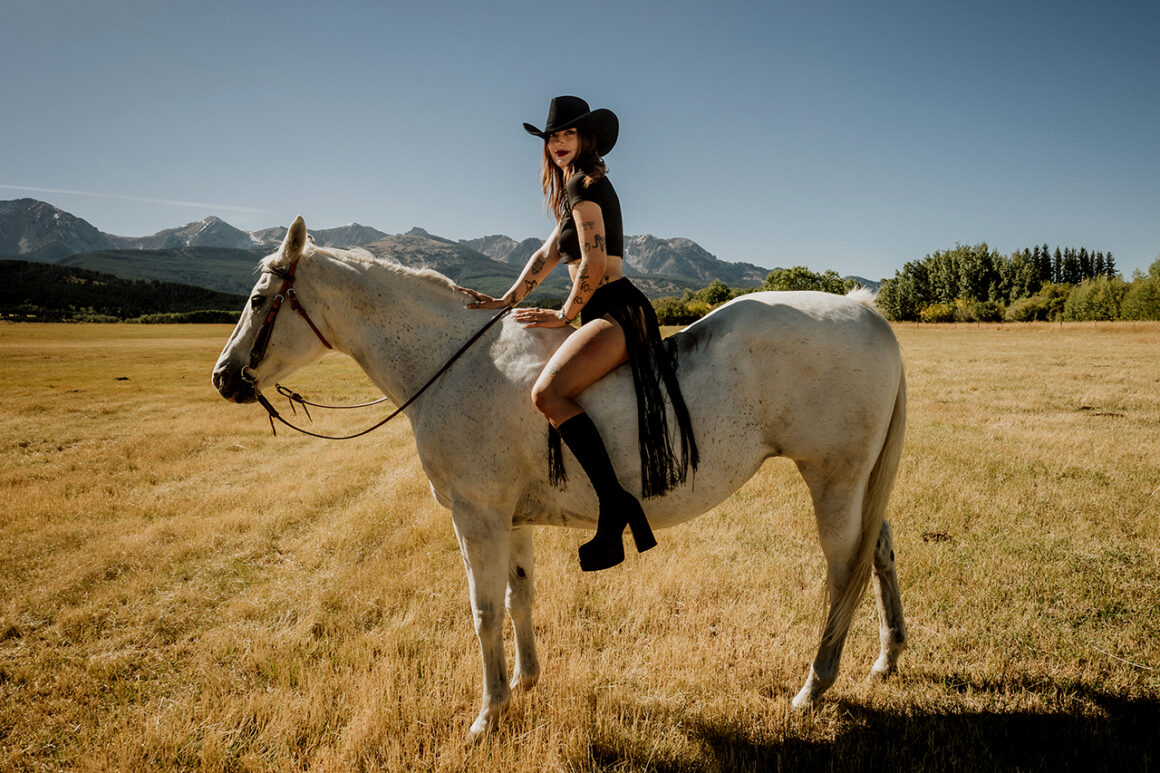 Did you wait a long time before getting your first tattoo?
I got my first tattoo when I was 17, it's the floral wrap around my right arm. I went with my mom and we got similar tattoos dedicated to my grandma. After that I got a couple of tattoos here and there, but after I ended a long term relationship I was getting a new tattoo or even 2 at least once a week.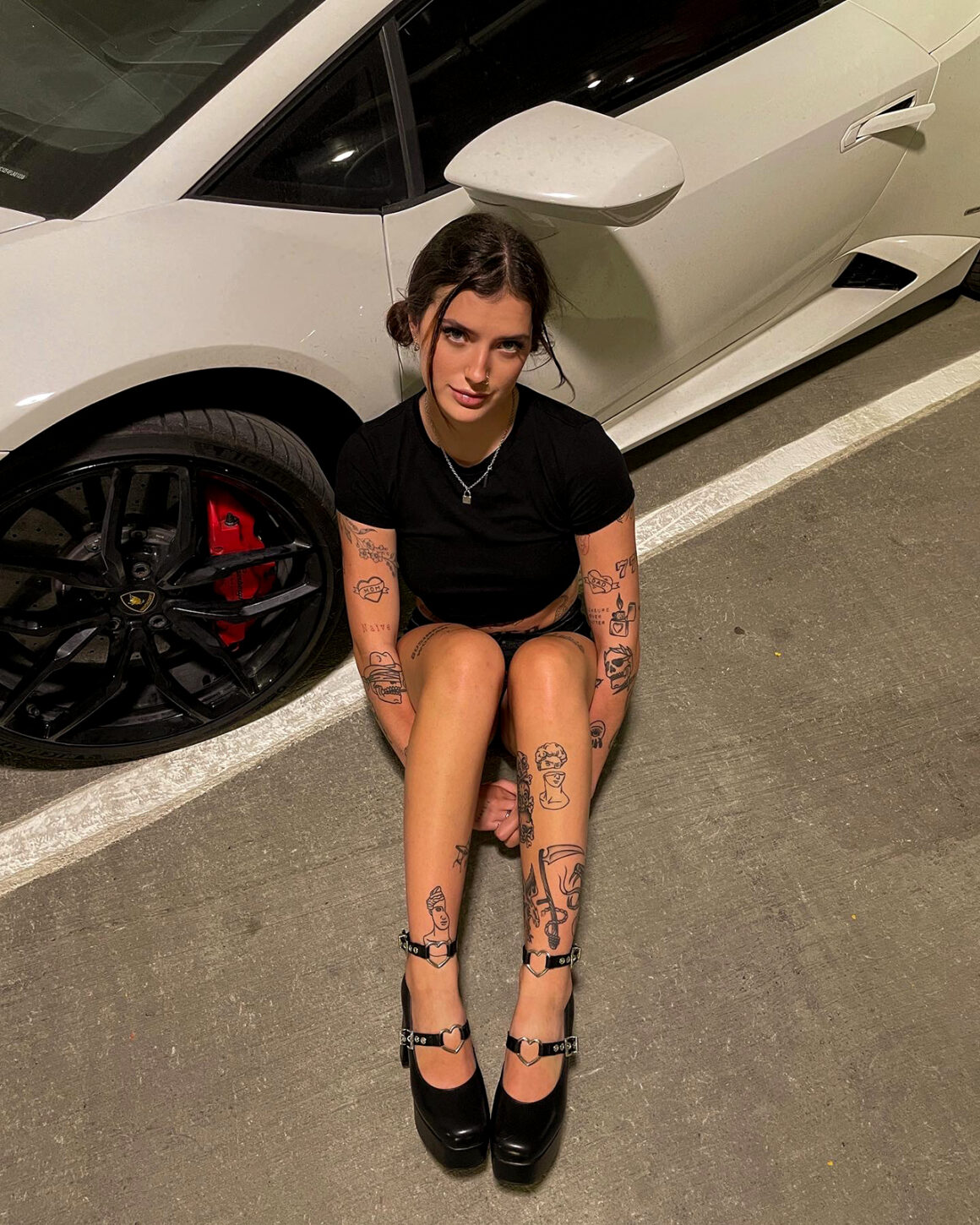 Did you think about it, or was it a whirlwind?
I've never really put much thought into the tattoos that I have! (smiles)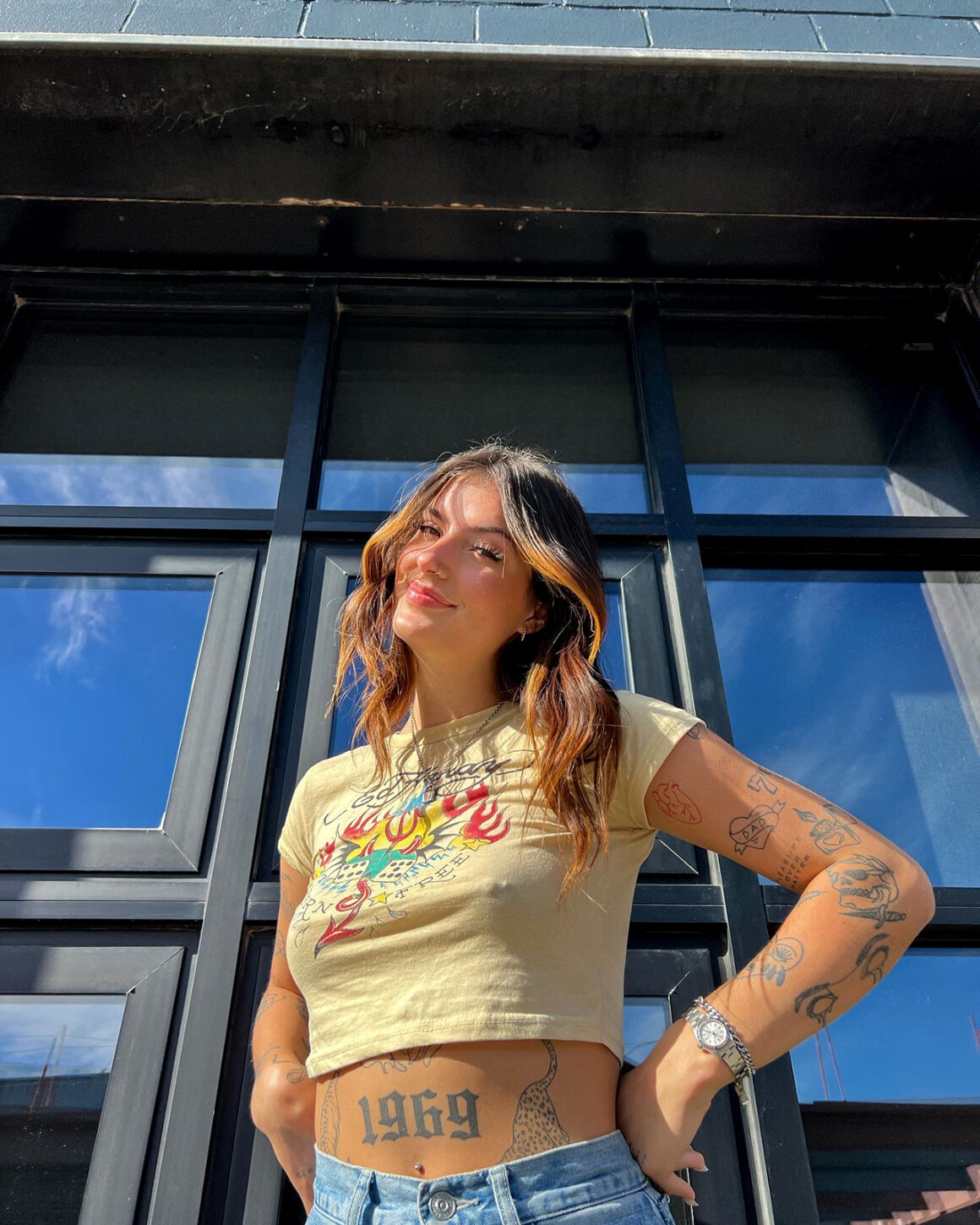 You have many little Black 'n' Grey pieces on you. Some girls opt for sleeves or big pieces, but you seem to have gone very detailed by choosing many different small subjects. Why is that?
Yes! The style is called patchwork. I chose to get a bunch of smaller tattoos because I honestly didn't want to have to stick to a certain theme. This way I can really get whatever I want tattooed. I also feel like it makes it so I don't run out of space as quickly.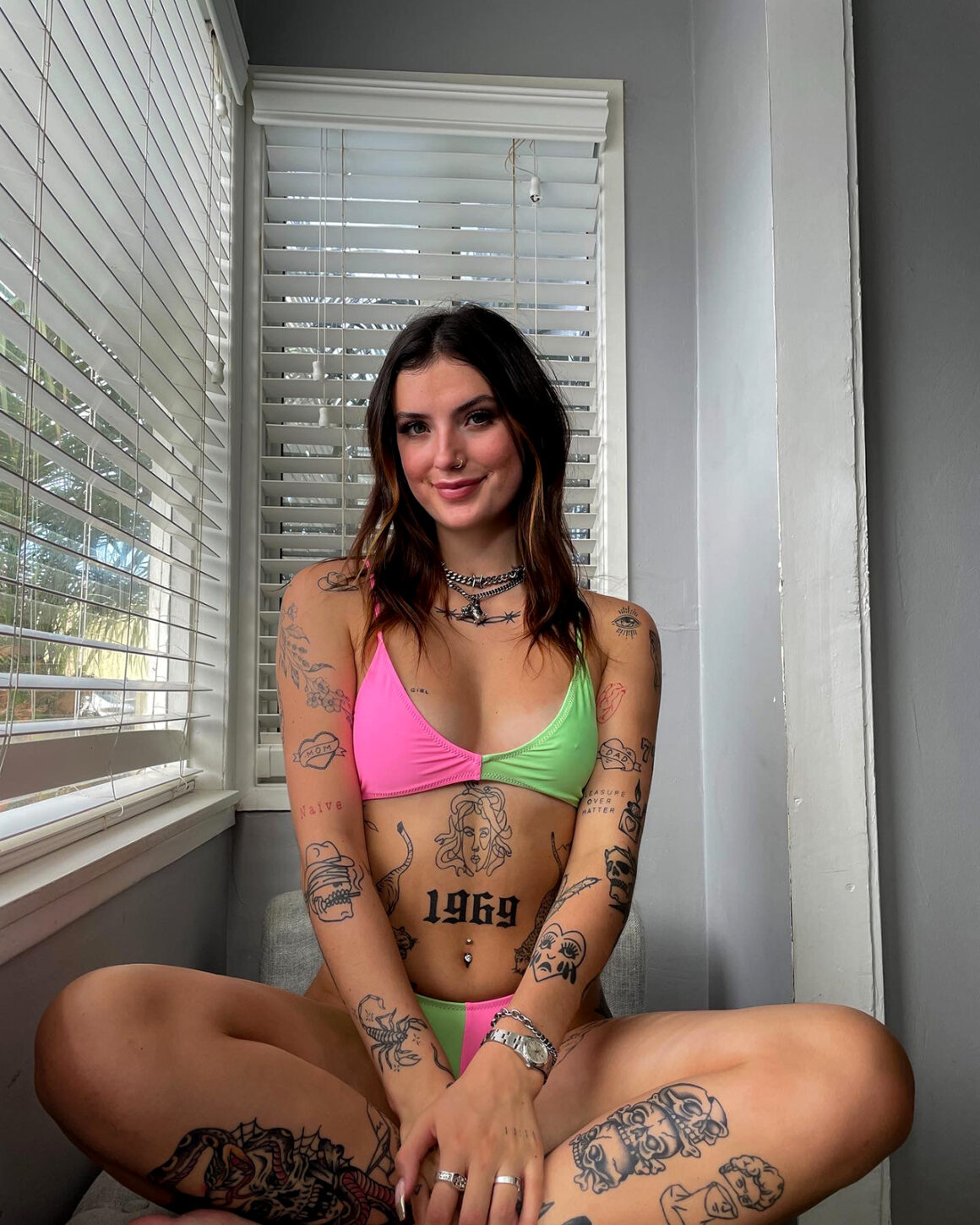 Why is 1969 (the tattoo you sport on your belly) such an important year for you?
Everyone asks this question, "Were you born in 1969?" or says to me "You must look really good for your age"! (laughs) It's all good, I got 1969 tattooed because that is the year my dad was born. My dad is a really important person in my life and I wanted to show my appreciation.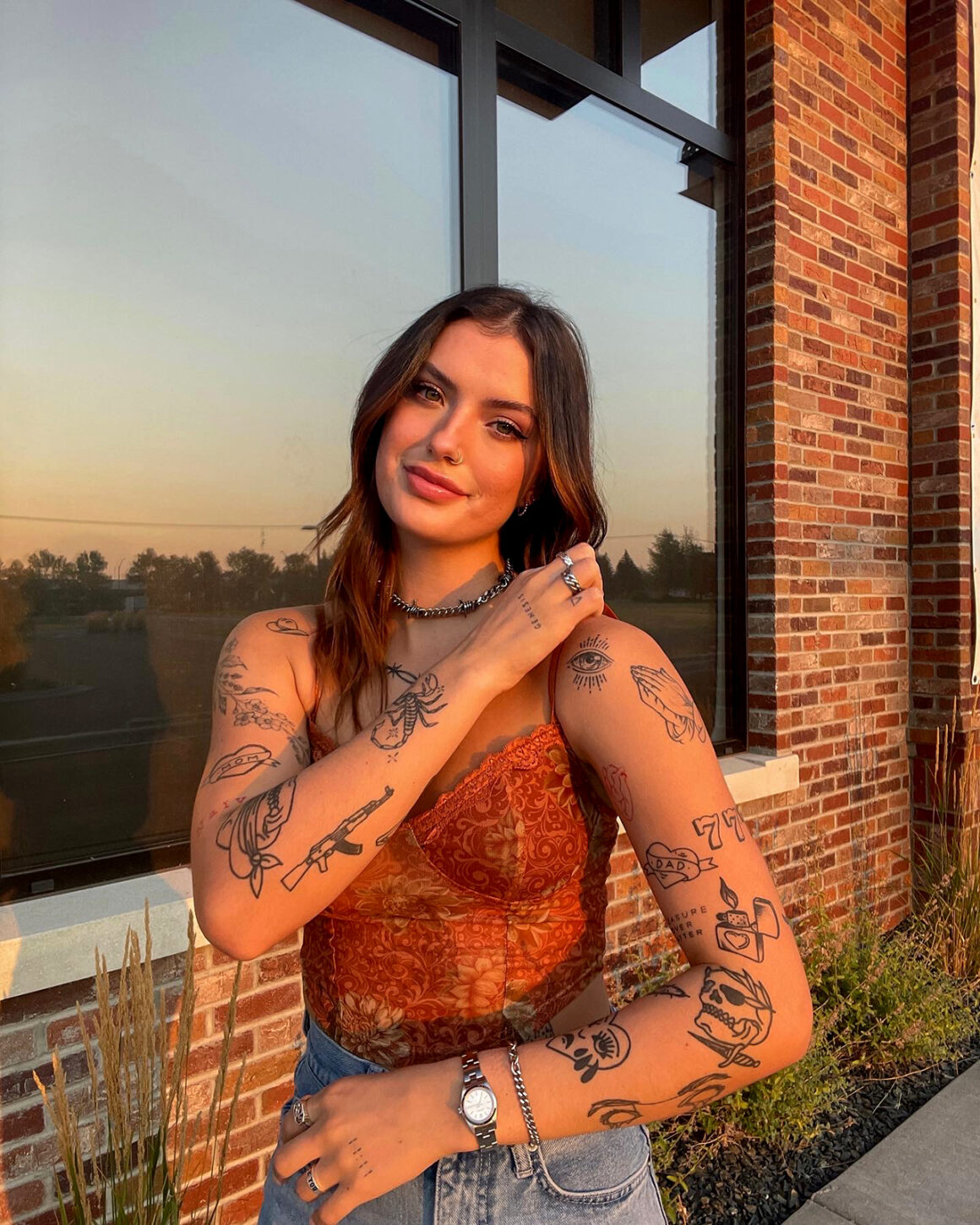 Will you reveal the name(s) of your favorite tattoo artists?
Funny enough I have only gotten tattooed by a handful of people. My main tattoo artist is Baker (IG: @bakerbakerbakerr) at 'East Main Ink' in Bozeman, Montana. He's done an amazing job and I don't think I'll ever stop going to him.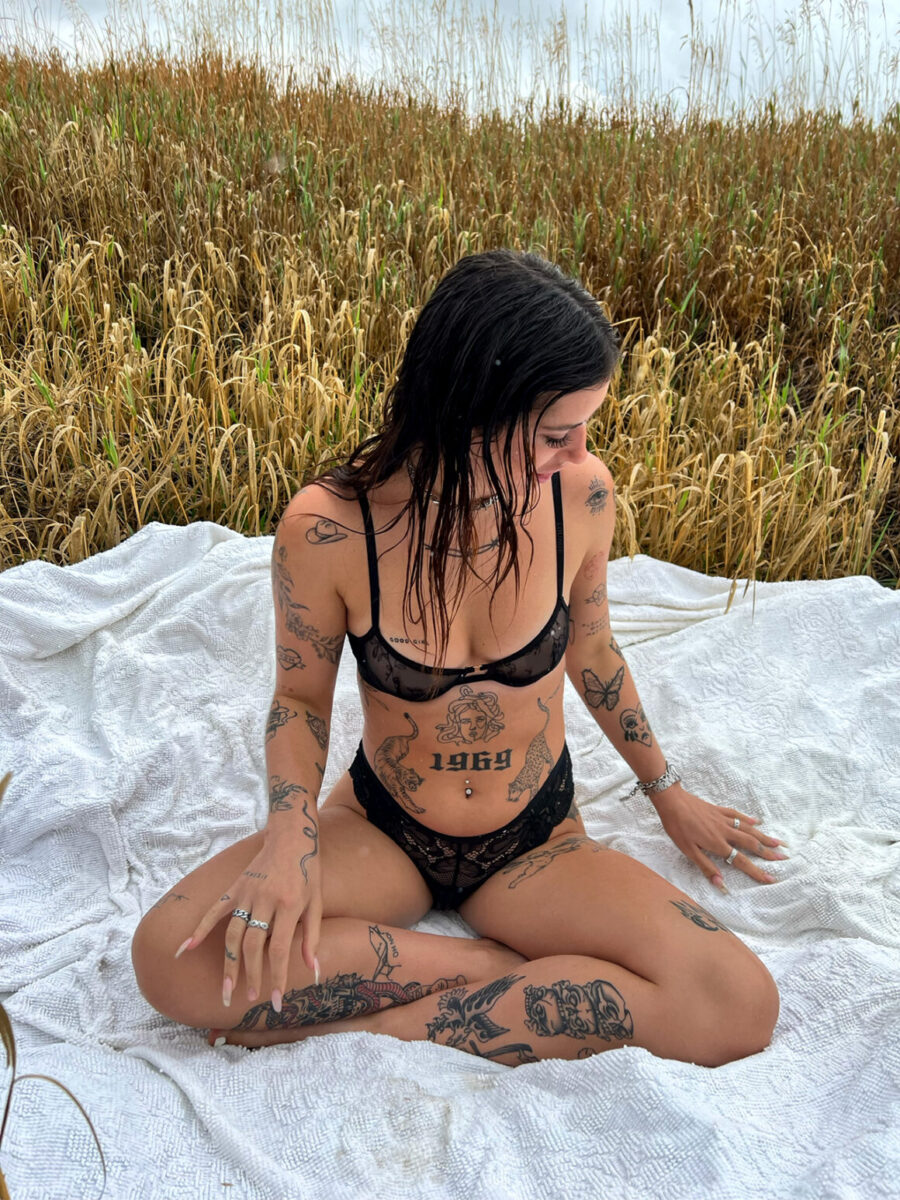 On your right thigh you have 'Business Woman' lettering that leaves no room for imagination. Do you think that's the best way to describe yourself to the world?
I'm not sure if I would classify myself as a 'Business Woman' yet but I got the tattoo as a manifestation of what I would like to become.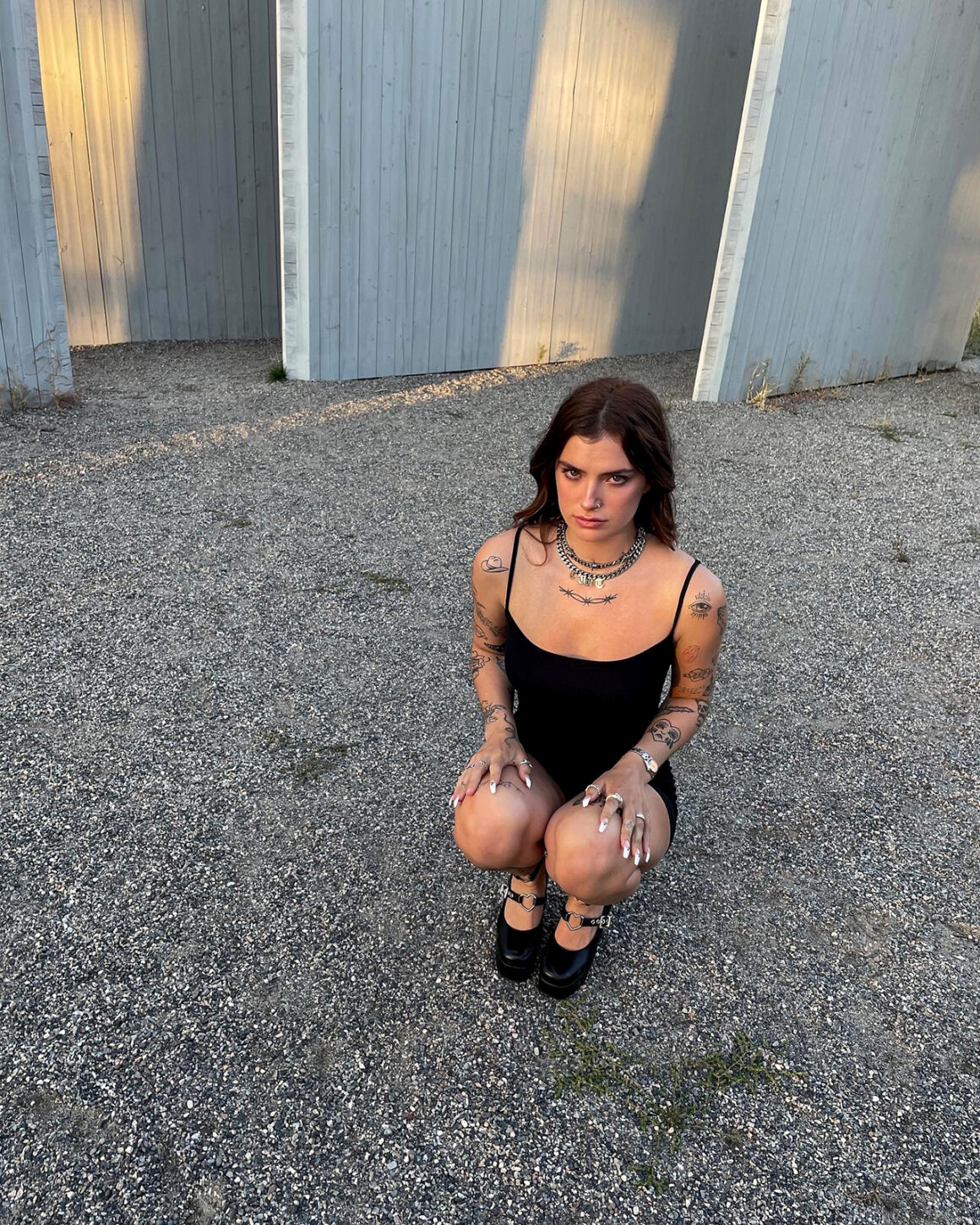 And your last famous words to end this chat are… ?
Thank you so much and get that tat!