We have met 'Miss Tattoo Luxembourg 2021' who told us about her love for ink, wide ability with 'Skyrim' videogame and efforts to save 2 dogs from abandonment.
Hello Lindsay, I notice that you are heavily tattooed on most of your body so going back in time, how did the spark of tattoo art come about in your case?
Back in time when I was a teenager I never wanted any tattoos! (laughs) I was fascinated by the art and all the possibilities to express yourself with tattoos though, but I did not want to have any.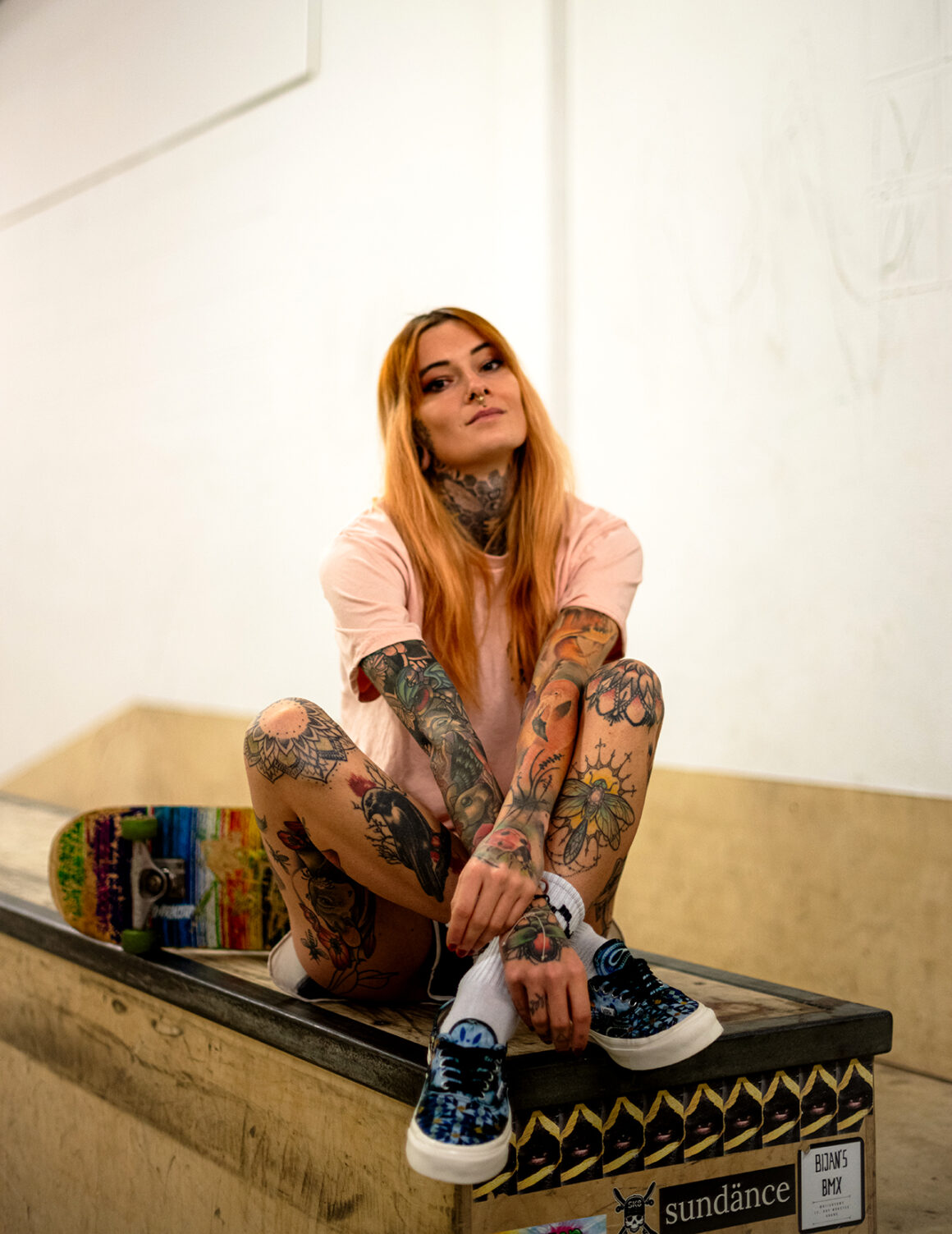 This opinion only changed when I was 19 years old without any further reason, but I knew by then that if I'd start to get tattooed I wanted to get close to a full bodysuit.
"Don't do half things" was my way of thinking and, as you can see, I am pretty close to fulfill the look of a body covered in tattoos.
Tell me, somewhere between chronicle and sentiment. How did you become Miss Tattoo Luxembourg in 2021?
It's a long story. Some of my friends showed me this contest a few years ago by saying I should definitely be part of it and apply. I used to be behind the camera, because I have a passion for photography and the idea to take part in such a contest where it's all about tattoos, beauty, self-confidence etc. it didn't feel right for me to hand in my application, because I thought this would not fit my style of clothing and my mindset…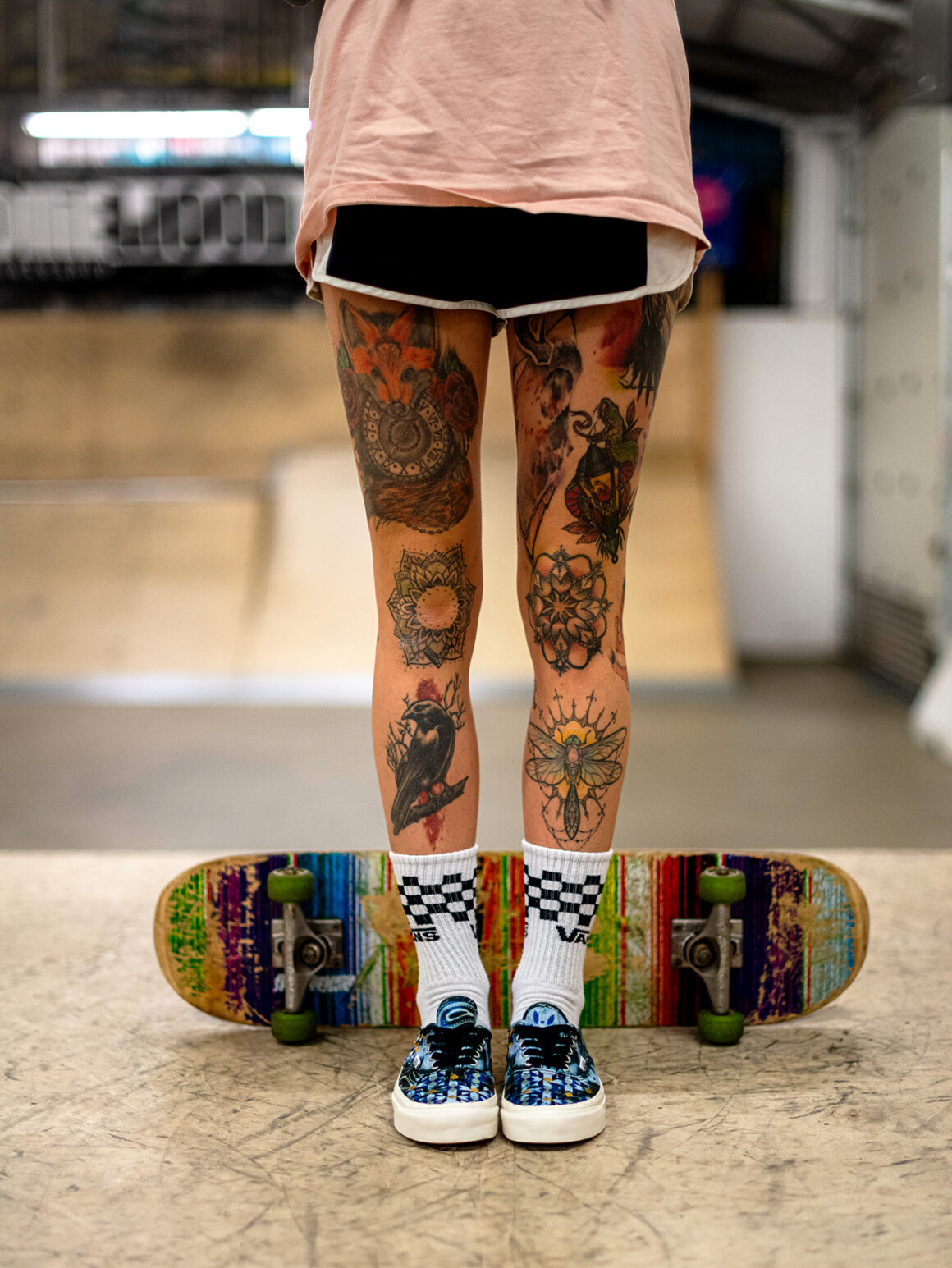 So what changed your mind?
Well, in 2021 I somehow felt like I could maybe change people's view of a tattoo model, especially the fact that everybody could achieve this without being perfectly beautiful. I thought that maybe the jury may be looking for a person who is different in clothing, has a different way of thinking and is not representing herself with just underwear or no clothes at all. Someone who stays herself and does not do anything to please everyone.
I know that social networking has been helpful to you in that regard, right?
Yeah! Over the months I built some community on Facebook and on Instagram of people that love what I do and what I try to communicate: be yourself, don't change for anyone etc. The contest contained the voting of the jury and the online voting. People could work for their favourite candidate to make them become Miss Tattoo Luxembourg "public" while the jury was voting for the Miss Tattoo Luxembourg. As the results came out, I had the honor to win both the categories.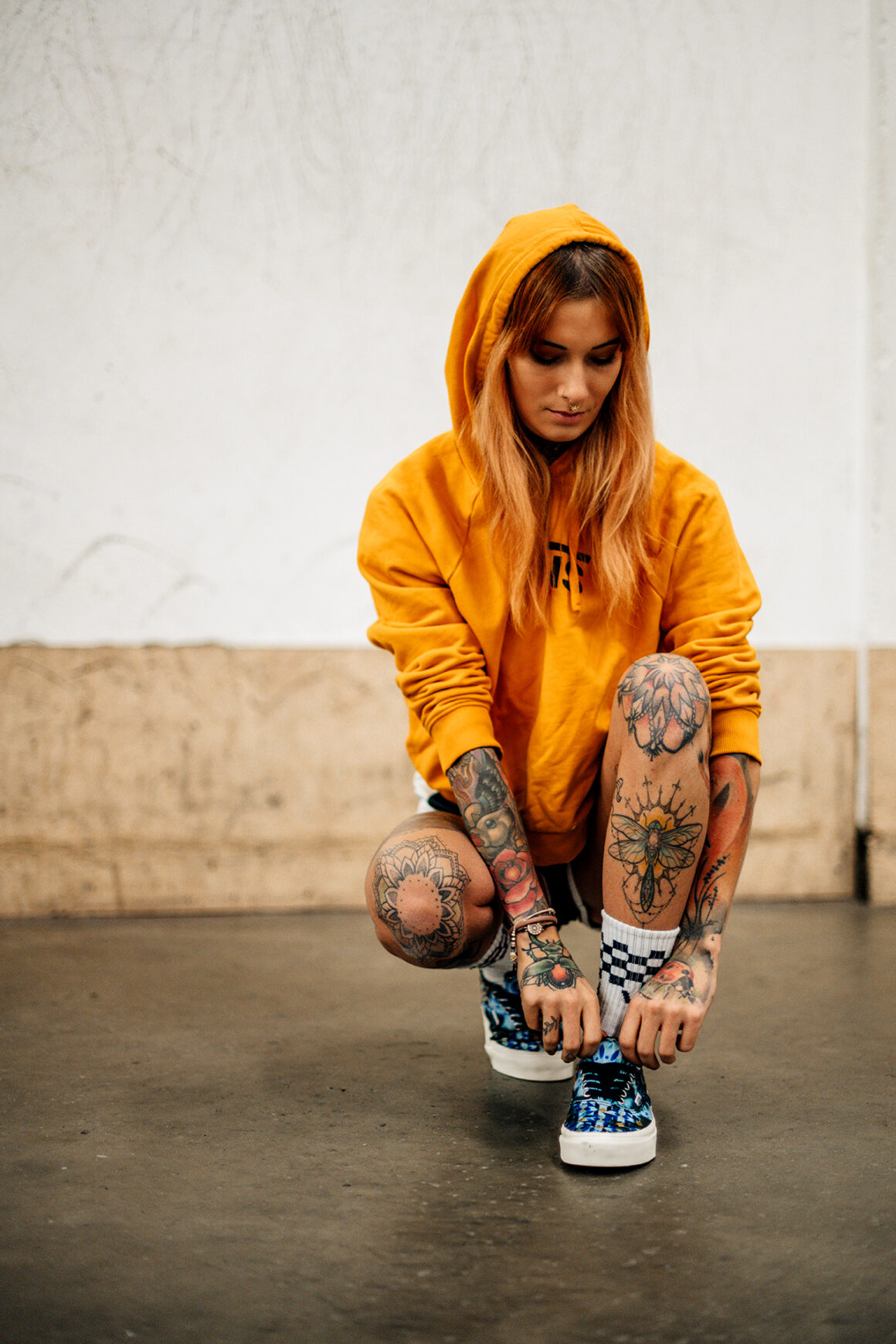 I won the votes from the jury and had the most online votes which made me unbelievably proud.
I never thought I could achieve so much by being a part of this contest. I met a lot of amazing people and have got some great opportunities. I am even now part of the jury members of the selection of Miss & Mister Tattoo France and Benelux 2023.
Let's talk specifically about your tattoos: can you describe in your own words what you most wanted to achieve by tattooing both your arms and legs? Is there a predominant style between left and right sleeve, left leg and right leg?
In the beginning I liked the idea of just having tattooed one arm and one leg, but my mind changed fast. There's actually no connection between those parts. By then I found 2 tattoo artists of whom I liked their tattoo style a lot.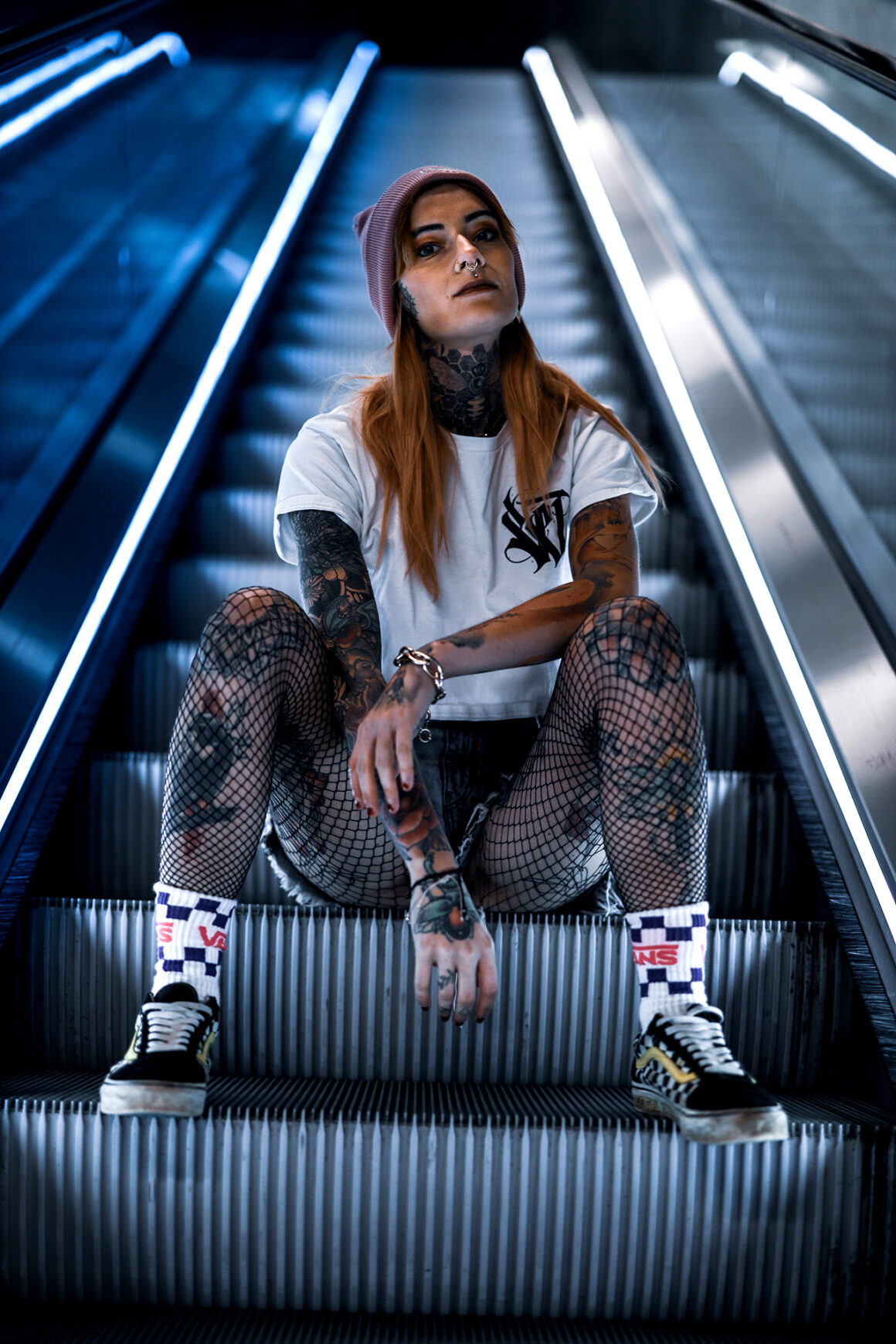 Most of my tattoos have been chosen by available flashes of different artists,because I like the idea of giving some parts of my body as an open canvas for artists that could express their art in their way with almost no restrictions of liberty. Most of my tattoos are Neo Traditional, but I like other styles as Geometry, Watercolour, Blackwork etc. As I said before, I want to have a full bodysuit, that is why I tattooed both my arms and legs.
Your backpiece is a mix of femininity, geometry and elegance. How long did it take you to sport such a big piece?
I met my personal favourite tattoo artist in 2018 and dedicated my backpiece to her. I just told her I'd like to have something feminine in Black & Grey and, as I have a lot of trust in her, she was free to create her own design. She was super excited about the project which made me very happy too! We did 3 sessions of 5.5 – 6 hours each session. My backpiece is still not finished, in the near future I will combine my back with my butt tattoo. I am thinking of a blackout, but we will see this together.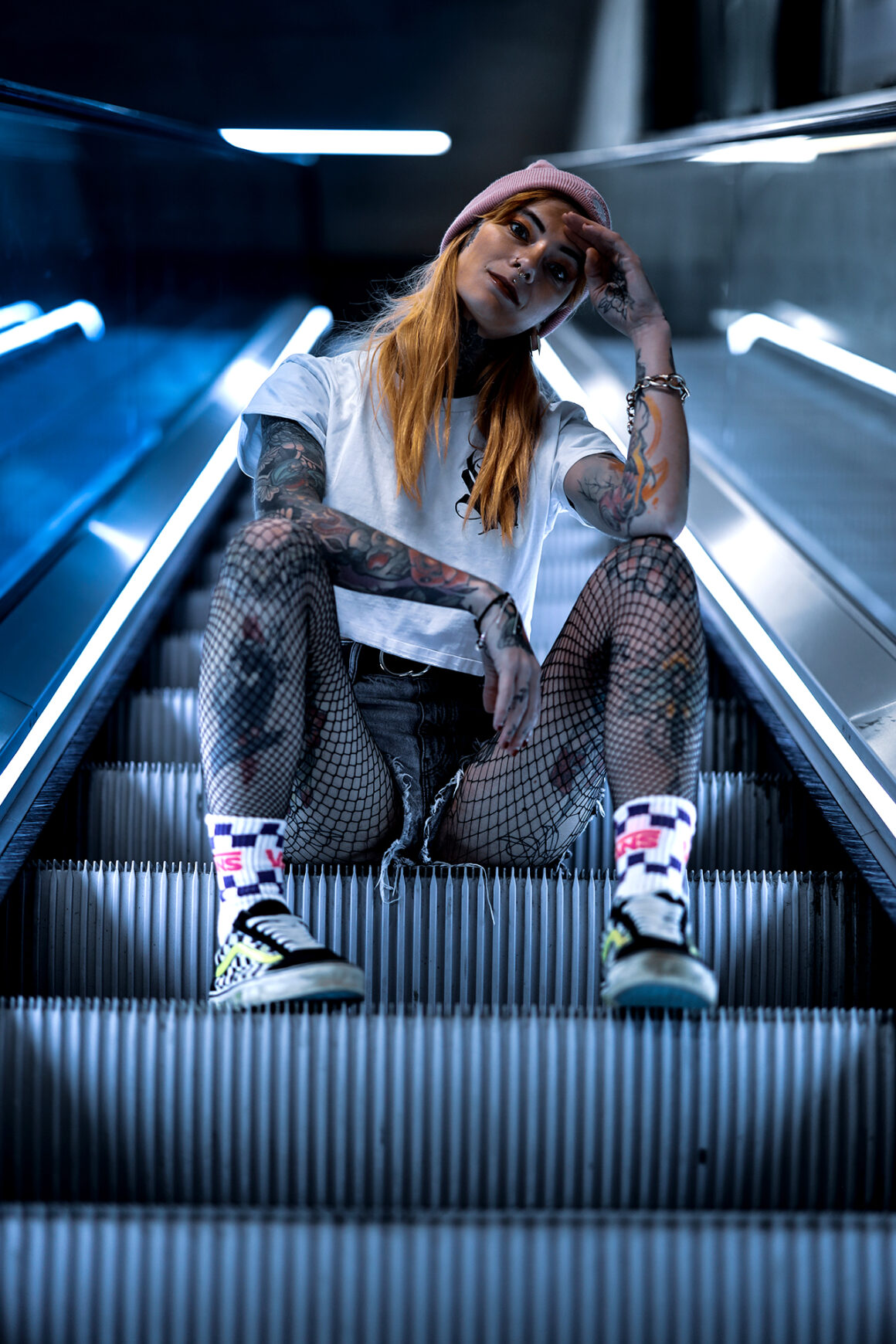 Tell me about your two nice dogs that often accompany you on photo shoots?
Ah my lovely dogs! I have two, one Corgi and one mixed. Zoey, the Corgi, is almost 5 and Finn is 7. I always wanted to have my own dog and I wanted to give a shelter dog a new chance in life, so I adopted Finn that was almost 1 year old from Romania. He was totally stressed and anxious and did not have a good start in life. His story broke my heart and that was the moment I decided to adopt him and give him the best possible life.
And that's when Zoey came in as well…
Sure! 2 years later after he was more socialized I decided to adopt Zoey. She completed our family and since then, we are unseparable and do almost everything together.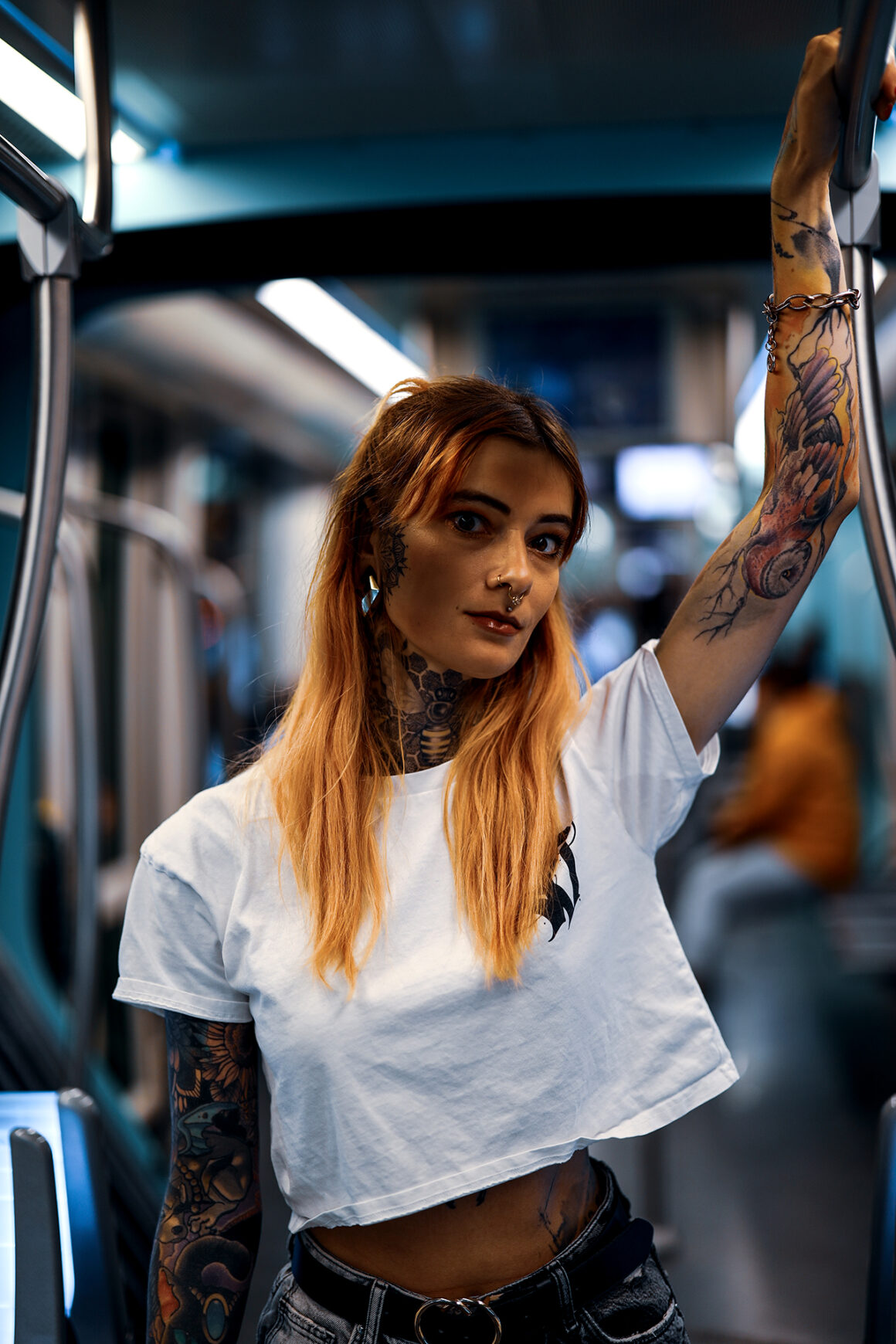 Do you have tattoos dedicated to them?
Sad but true, I do not have any tattoo dedicated to my dogs. Sometimes I am thinking about it, but there's always the feeling inside me that no design could be good enough to really express my love for those two dogs.
I saved them once, but they save me every day.
Do you think you have a tattoo, even not so visible, that few people would associate to someone like you?
Good question: No, not until I got a lettering on my hand. No one was ever wondering about meanings or designs of my tattoos. The most asked question is: "Why?". And my answer always is: "Why not?". Until the beginning of December 2022 I did not have any tattoo with a precise meaning. I got a lettering on the side of my left hand saying 'Dovahkiin' which means 'Dragonborn' and is related to a videogame called 'Skyrim' I played a lot and still do when I have some spare time. I find it funny that a lot of people reacted to this tattoo by saying: I never thought you played a videogame like this (the complete name of it is 'The Elder Scrolls V: Skyrim'. Ed).
Do you have any favorite tattoo artists who have taken care of your tattoos so far? Are they mainly Luxembourg artists or have you collected pieces around the world?
Yes I have, her name is Lolie (IG: @lolie_kiwi) and I am always super excited and happy about her tattoo designs. As I said before, I leave the artist the possibility to design a tattoo idea with almost no restrictions. Lolie is based in Metz, France. I did almost all of my tattoos abroad, there are now 2 leg tattoos and the lettering of my hand which were tattooed in Luxembourg. The other ones were tattooed either in France, Germany, Belgium and most of all during tattoo conventions by artists that are not based in Luxembourg, but came from around the world.
I like the idea of having different styles and designs by different people.
What are your main plans for the new year besides being a member of the jury for this year's selection of Mister & Miss Tattoo France & Benelux 2023?
I am travelling to Miami due to the contest of Miss & Mister Tattoo (IG: @missmistertattoo_world) and I'd like to finally achieve some of my dreams such as doing a surf course, travelling with my dogs to Toscana in Italy and of course fill my gaps with tattoos. I have a lot of hope that 2023 will be a year full of success where I learn more about myself and my limits. I want to grow more and help other people grow too.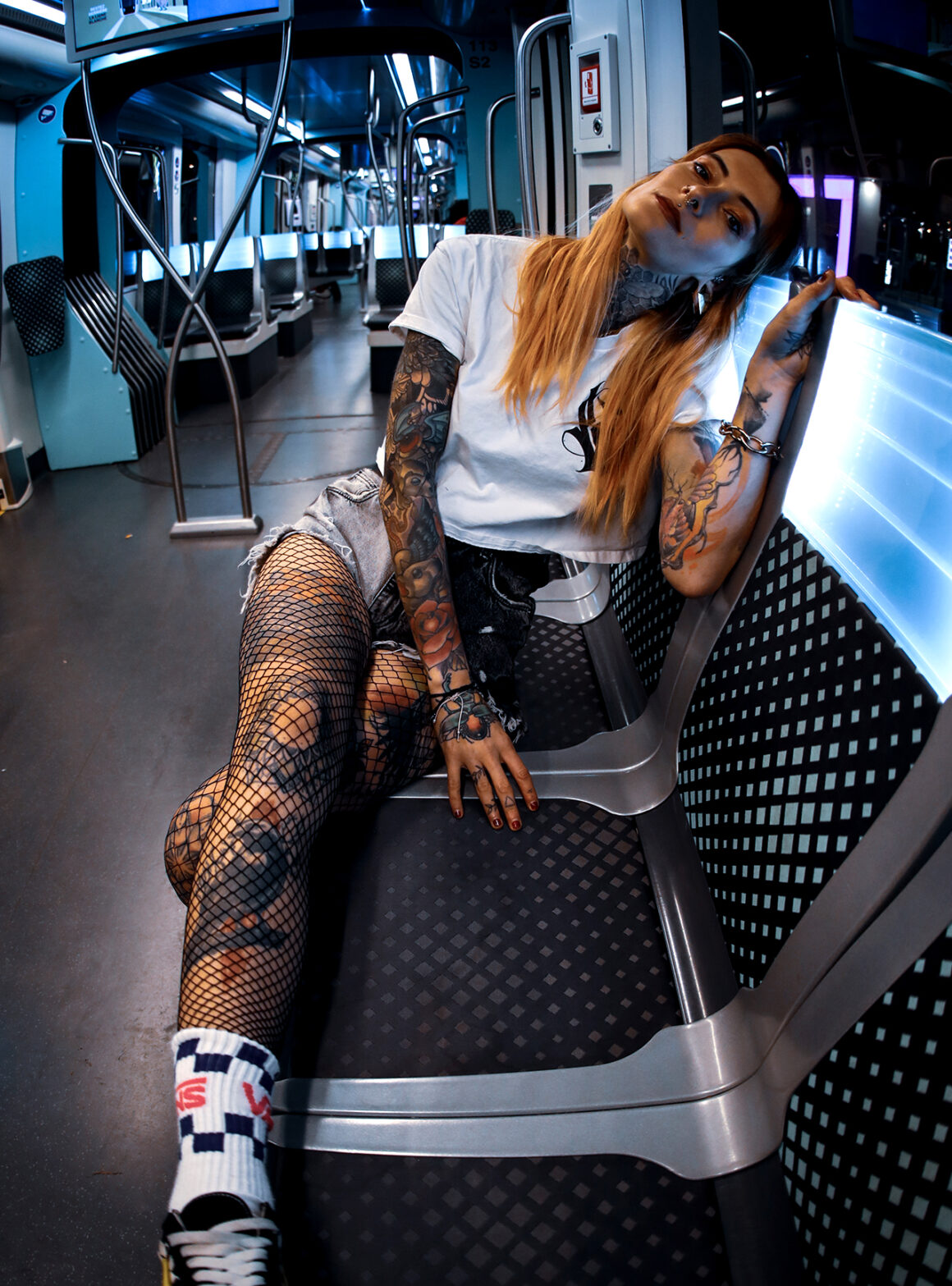 Are you a fan of Rammstein? Are they your favorite band ever? Because I noticed a certain picture on your Instagram account…
Rammstein has been part of my life since a very young age and I relate a lot of good memories with this band. But my favourite band ever? I don't say so. They are for sure in the top 3 of my favourite bands and I enjoy their music and their concerts a lot, but I think it depends more on my mood and my life period to say which band is my favourite. I am not fixing myself to just one band, but it depends on how I evolve and how the band evolves over the time. I mean, even Rammstein's music changed if you compare the first album to the last… (smiles)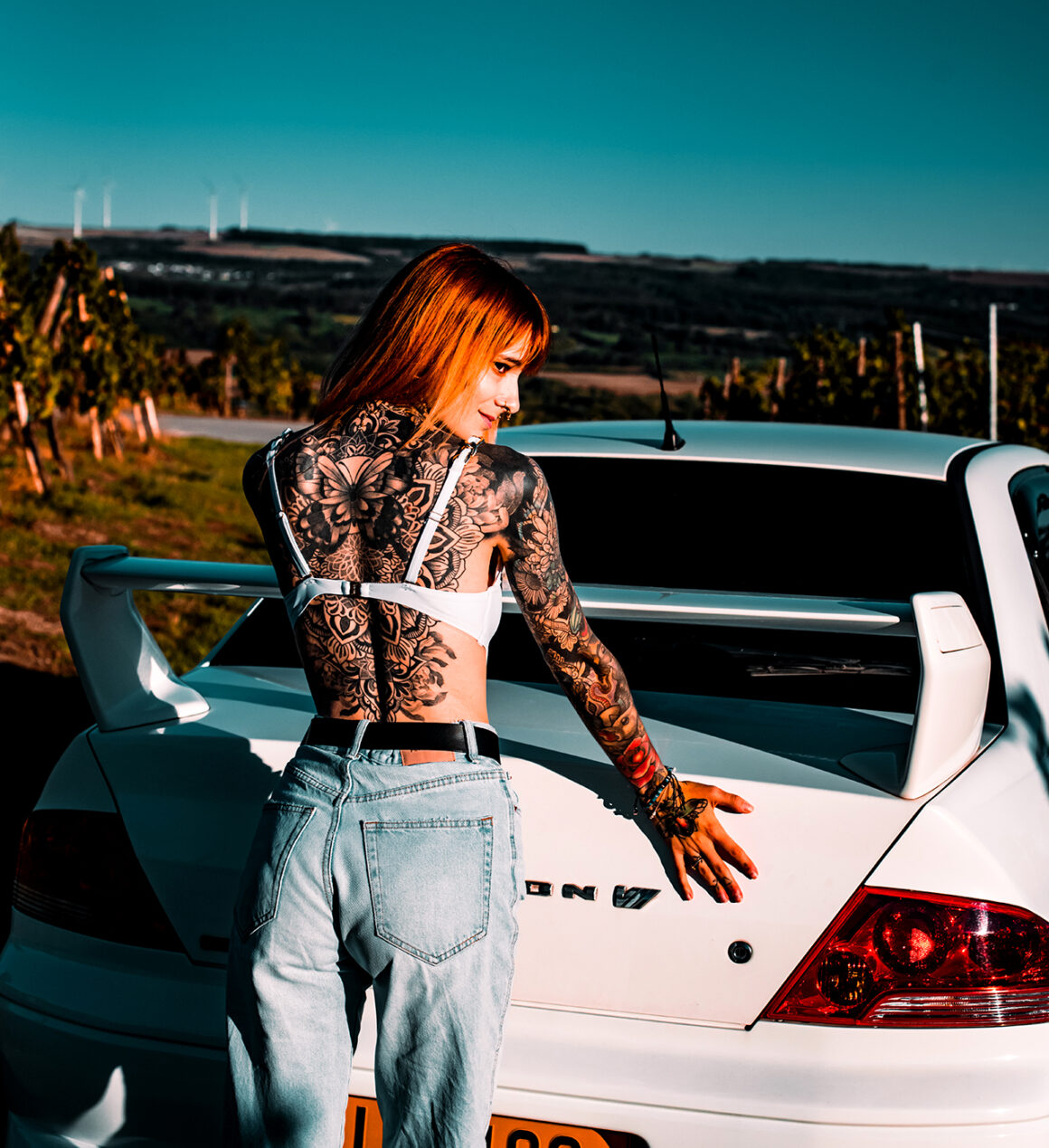 And your last famous words are?
Be yourself and don't change for anyone. You can achieve everything you want. You just need to believe in yourself and be ready to grow beyond yourself.