It all started with her passion as a tattoo collector which led her to get her body completely covered in tattoos. All strictly bold and Traditional, in that timeless style with which she identifies, like those beautiful women who have also become her reference subject as a tattoo artist.
Meet Luna Lucero, the Vancouver girl who you will soon see on the pages of Tattoo Life with her incredible tattoos.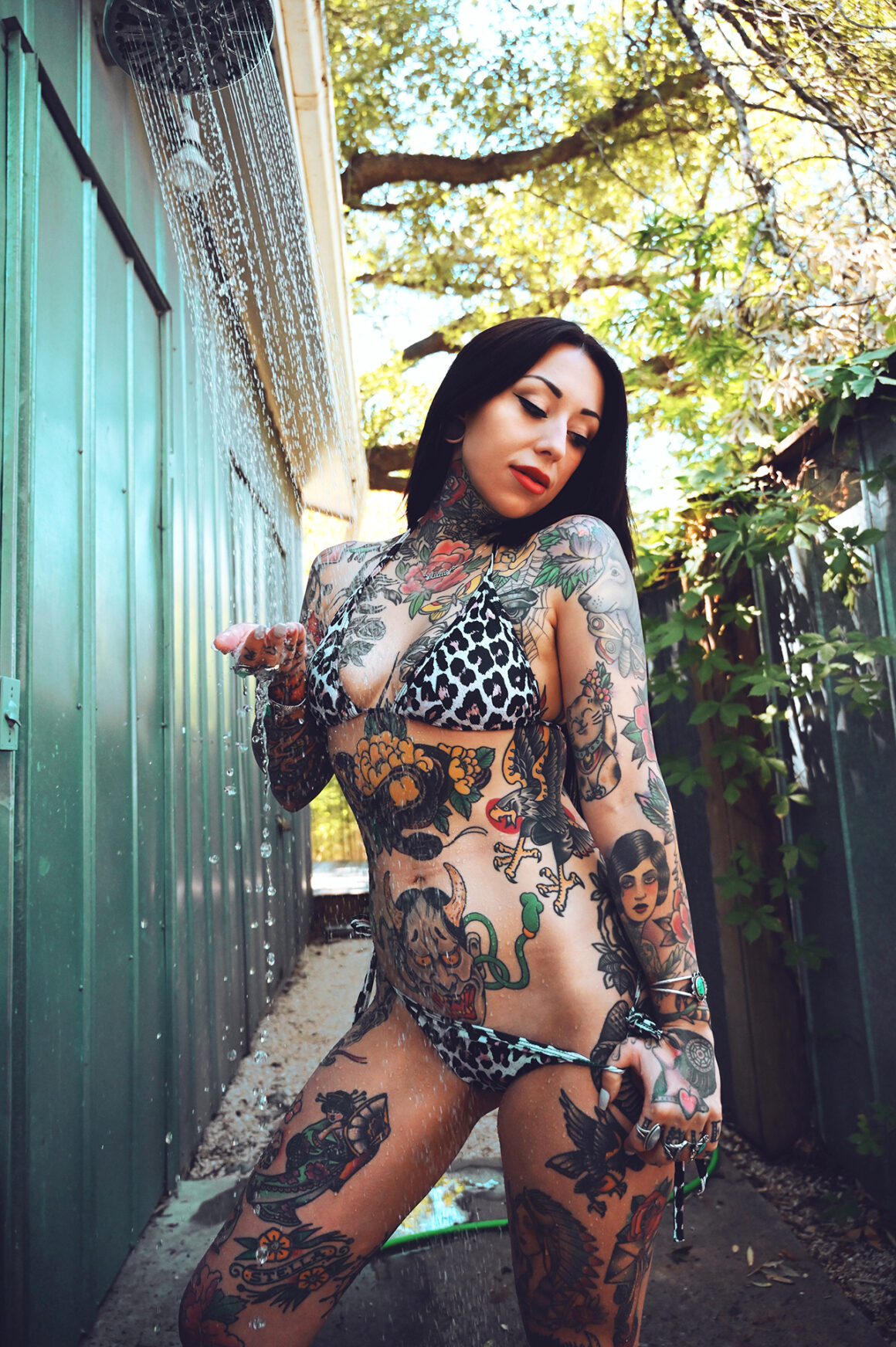 Hi Luna, pleased to meet you here on Tattoo Life. An extensive article about you as a tattoo artist will be published soon, but in this chat I would like to hear more from you about yourself. Shall we start by presenting you to our readers?
My name is Luna Lucero, I was born and raised here in Canada on Vancouver island. I've been painting and drawing since I was a small child and started pursuing art as a career with absolutely no guidance except from myself.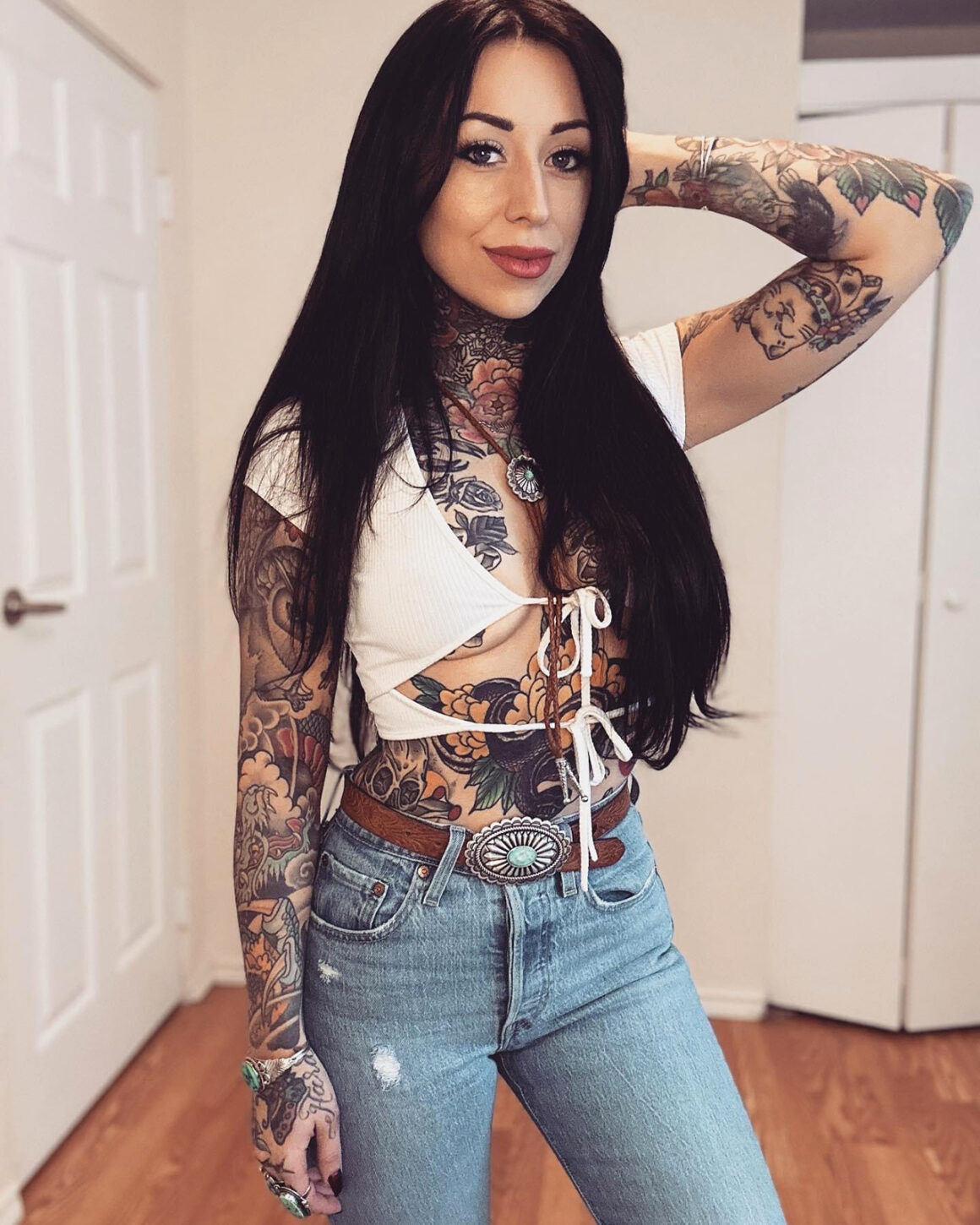 At the age of 16. I dropped out of high school, moved out and started doing commission paintings.
Around this time I also started getting tattooed, hanging out with tattooers and in tattoo shops.
That was when I realized that my dreams of being a painter had shifted to wanting to be a tattooer. I spent many years searching for an apprenticeship after that. I finally got one when I was 22 after I moved home from living in Europe for a few years and having a brief unsuccessful apprenticeship in Barcelona. I've been tattooing now for 5 years, just opened my own studio, done some conventions internationally and now I'm in Tattoo Life magazine!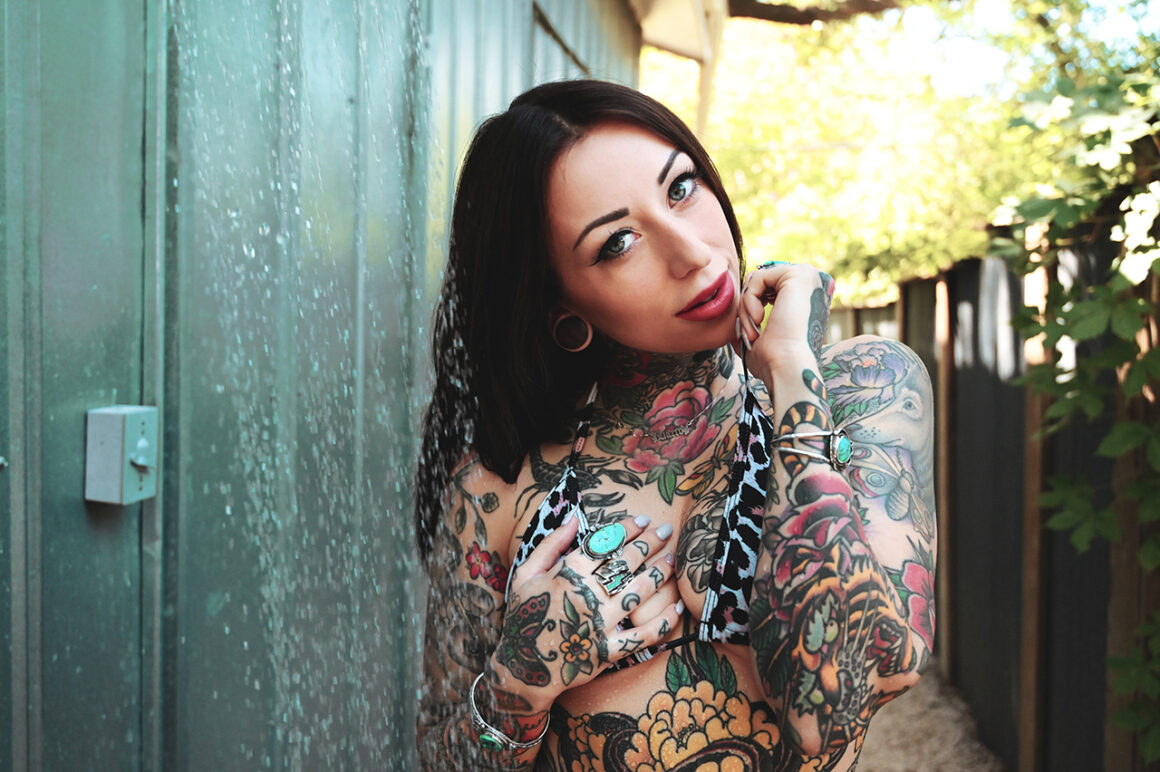 Did your passion for tattoo first start as a tattoo collector or tattoo artist?
My passion started as a collector I suppose. I was almost fully covered in tattoos before I started tattooing and I didn't really know much about tattooing until I started getting tattooed because neither of my parents had any or any of my family members. But relating it back to my own art work it seemed like it was the absolute perfect path for me to follow.
Plus the people who I was friends with and getting tattooed by were the perfect weirdos I could relate to.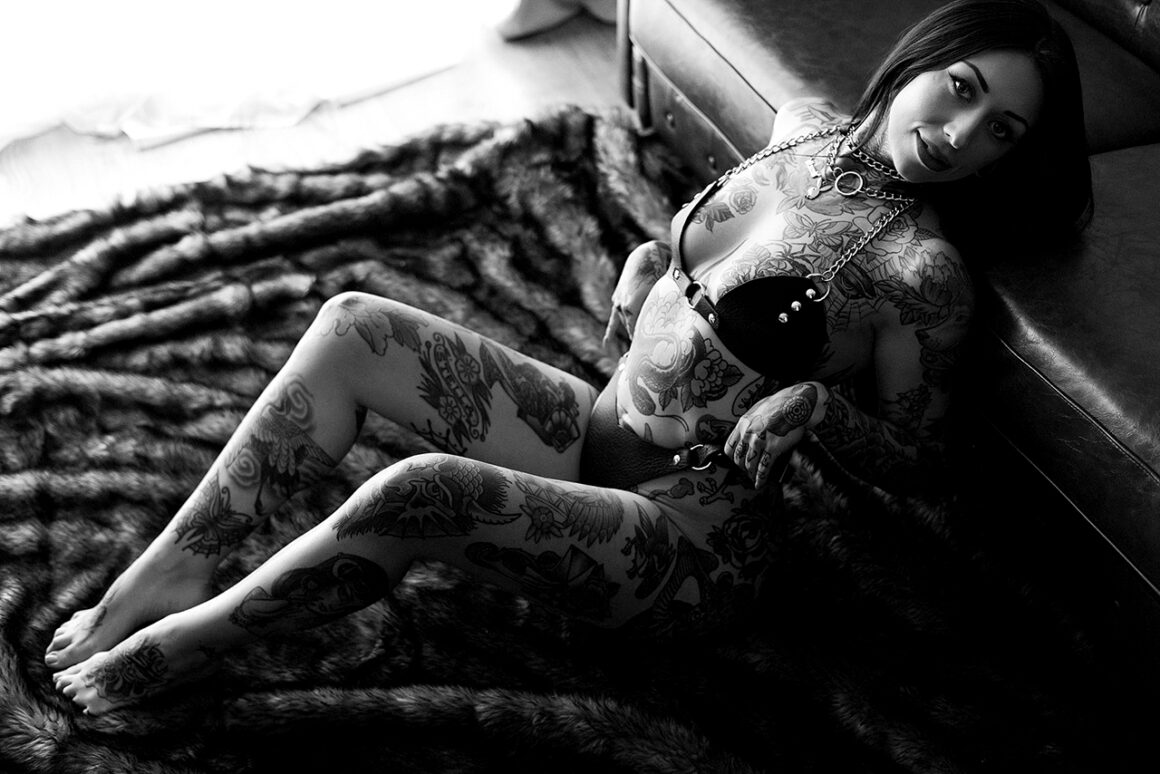 You have all Traditional tattoos. Why this choice?
I love tattoos that look like tattoos. I love the history, plus most of my tattoos are done by people I consider to be my friends who happen to work in that style. I like the look of bold tough tattoos on women.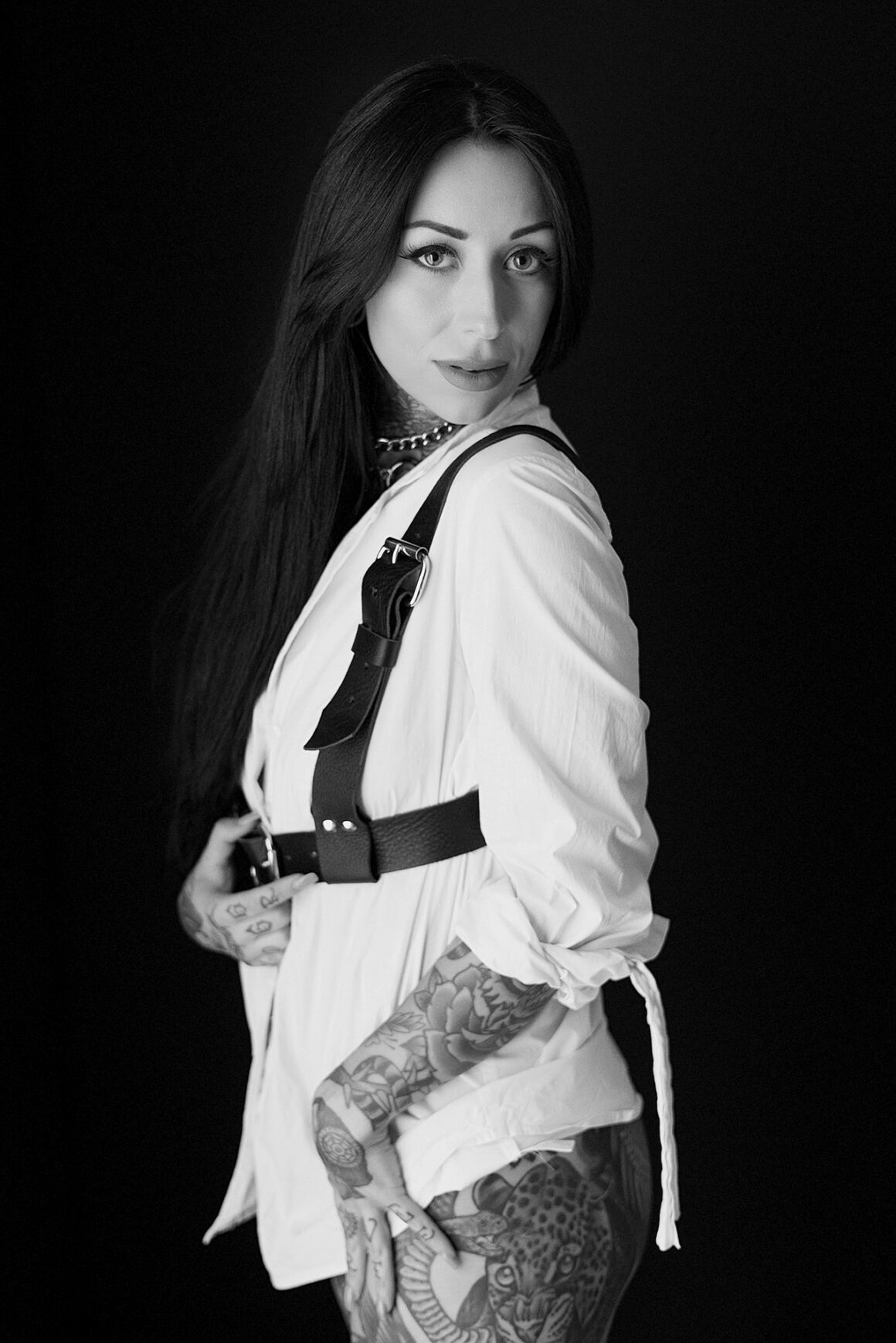 When did your career as a tattoo artist begin?
When I was 22 in 2018 working in a shop in Duncan BC called Modern Tradition where I did my apprenticeship under Albert Caine. Albert has taught some of the island's and Canada's best tattooers. Thank you Albert for the opportunity.
You are very feminine in your look and love women with their shapes and beauty. Is this what you like to express in your art?
Yes! I've always loved painting and drawing women, as well as always admired women for how tough and beautiful they are. And I also love how much expression and mystery you can portray through a portrait.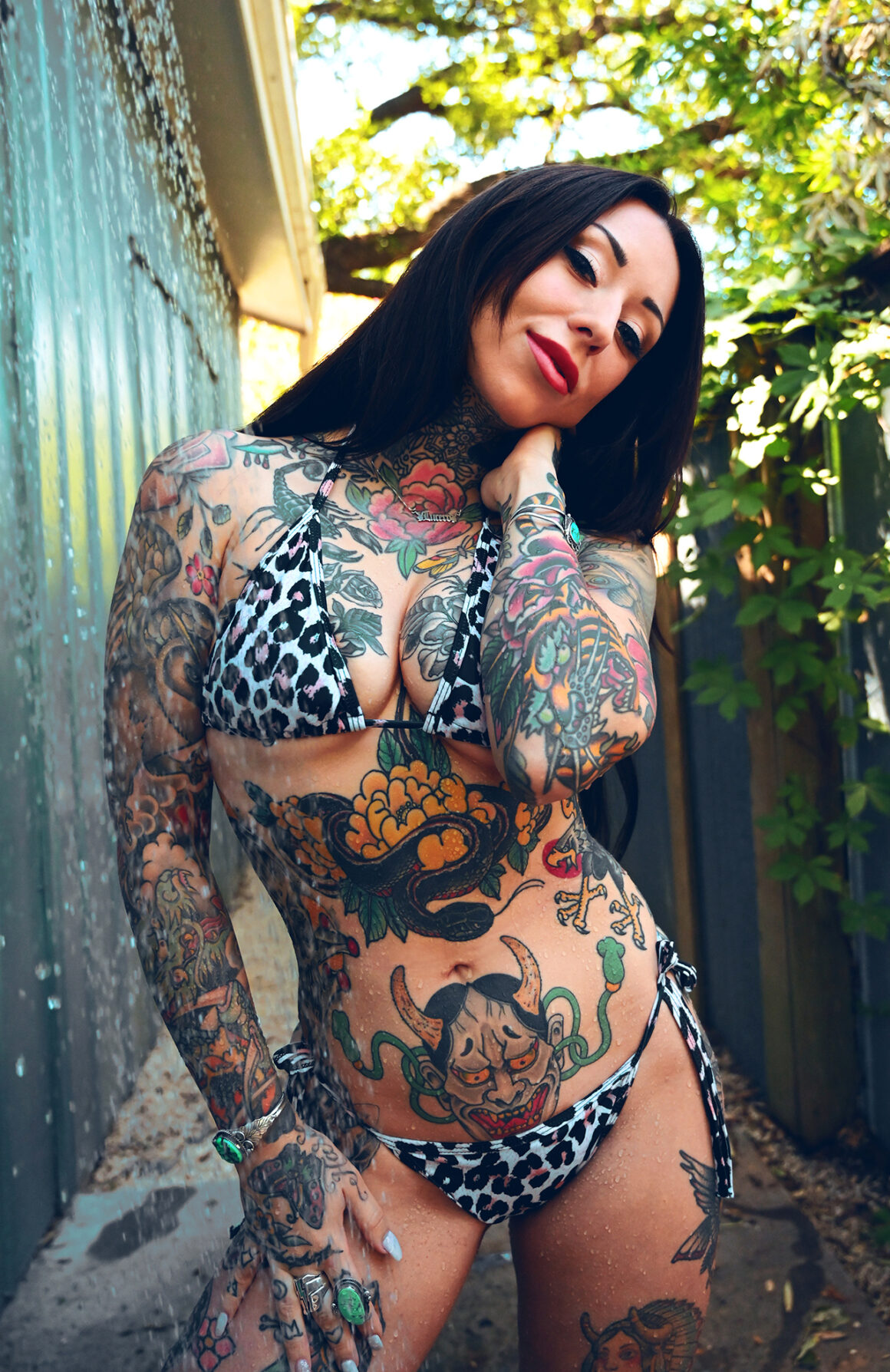 We talk extensively about your art in the article about you as a tattoo artist, but here I would like you to tell us what it's like for you as a woman in the tattoo industry.
I feel like I came into tattooing at a time where it had changed a lot. There are a lot more women absolutely killing it in the industry. I have faced some issues myself but if anything, what didn't kill me made me tougher.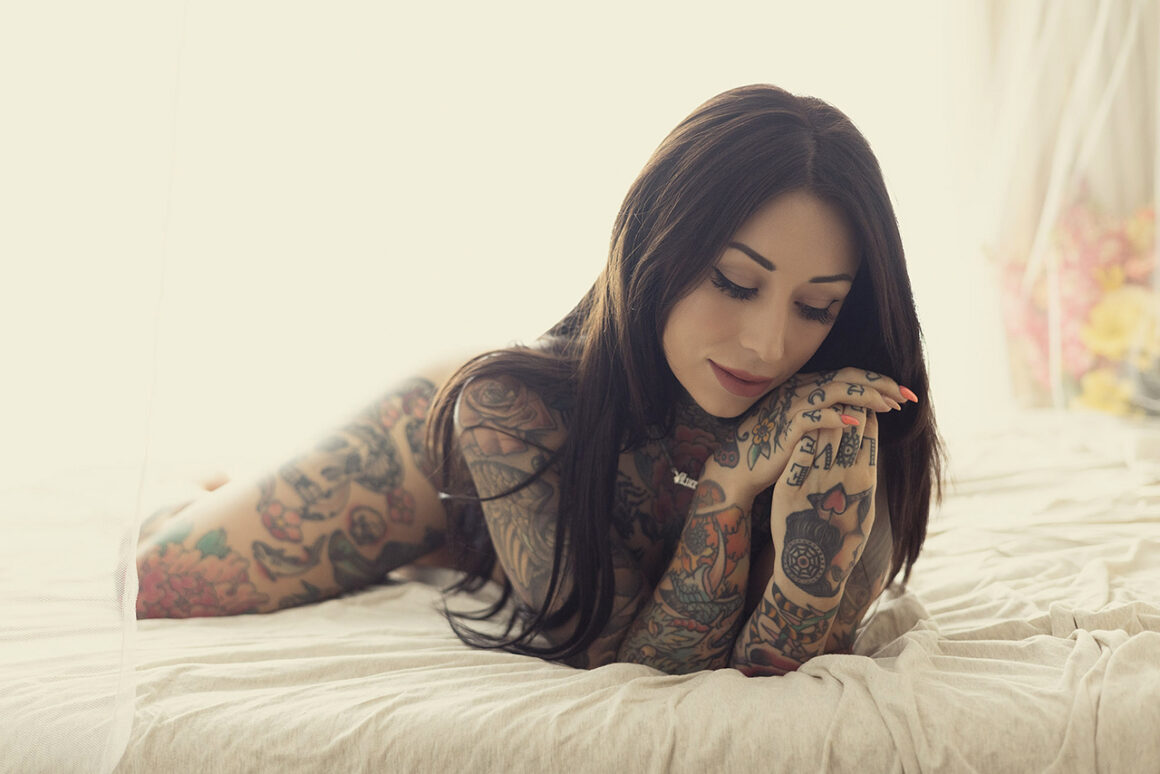 Last question: why do the women you tattoo look like you?
I've gotten this many times! I've always drawn women mostly with dark hair and classic features and usually 50s era hairstyle and makeup. I think I might just do myself up more to match them than the other way around.