Pieces from Top Designers That Pack in the Style
By Karen Brost
Travel experts predict that this will be a banner year for travel, both domestically and internationally, so naturally, wherever your travels take you, you'll want your luggage to be as stylish as your wardrobe. You'll also want it to be durable enough to take anything that busy baggage handlers can put it through. Fortunately, the world of luxury luggage has so many options for you to consider that it will be easy for you to find exactly what you want. To make your decision even easier, we're bringing you a selection of items from top designer brands for your consideration. Whether you're looking for a sturdy carryon to take you through your days as a road warrior, a full set of matched luggage for your next exotic vacation, or something else like a laptop bag or a practical-yet-beautiful tote bag, these top designers are well prepared to meet your needs. They offer innovative designs and features that make packing a breeze. Plus, you'll find pieces that come in a wide range of materials, from monogrammed canvas and elegantly embroidered fabric to aircraft-grade aluminum—all to make it easy to pack in style to jet off to wherever your travels take you.
Prada Symbole Embroidered Fabric Trolley
The Prada triangle was first introduced on trunks designed by the fashion house's founder Mario Prada, and now the company reinvents this iconic symbol in a different way each season. For this sleek trolley, the triangle is embroidered in contrasting colors of black and beige to create a sophisticated and modern geometric pattern. The brand also uses its trademark Saffiano leather to embellish the design. An enameled metal Prada logo is displayed on the front.
Prada.com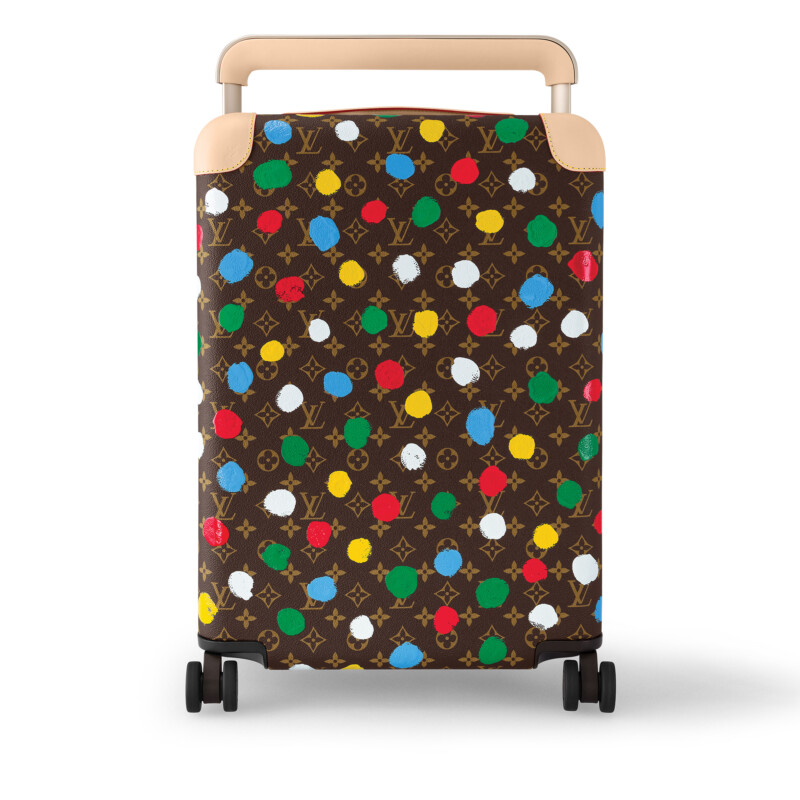 Louis Vuitton x Yayoi Kusama Horizon 55 
The House of Louis Vuitton partnered with world-class Japanese artist Yayoi Kusama who added her distinctive dotted patterns to the designer brand's iconic trolley case. Created in LV's Monogram Eclipse canvas, the cabin-sized case is covered in an array of either multicolored or gray-scale dots which are screen printed to give them a 3D hand-painted texture. Cowhide leather trim, leather corners and a zipped closure system with padlock complete the look.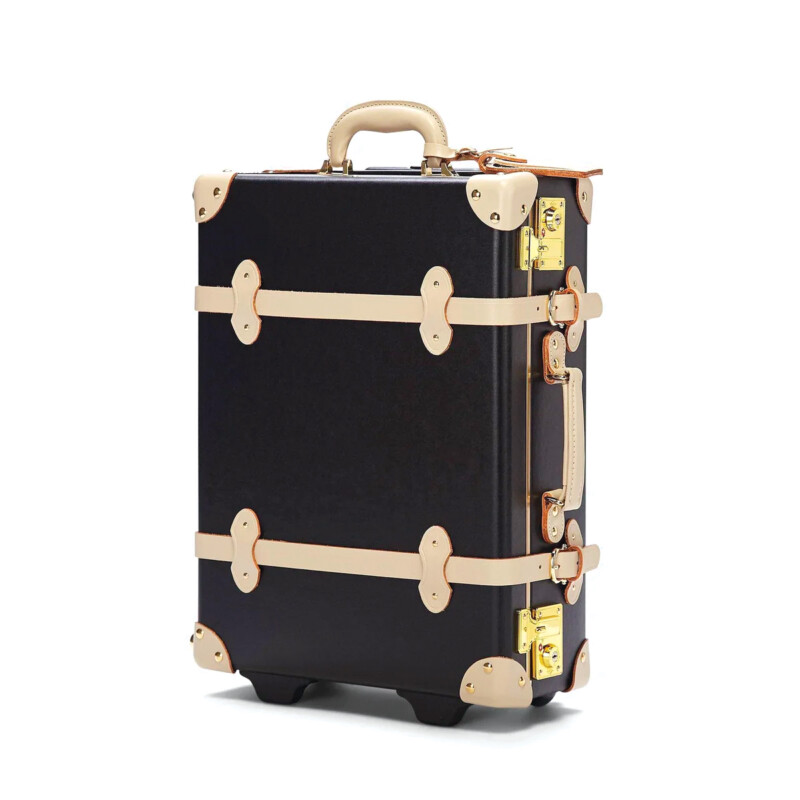 SteamLine Luggage
Known for its vintage style, SteamLine Luggage has been dedicated to bringing elegance back to modern travel since 2005. The company's handcrafted suitcases such as The Navy Entrepreneur Collection and The Starlet Carryon shown here, are beautiful both inside and out. They feature artist-designed interiors and thoughtful touches such as matching hanging travel kits and ripstop nylon protective covers. The brand has a wide variety of collections to choose from for him and for her.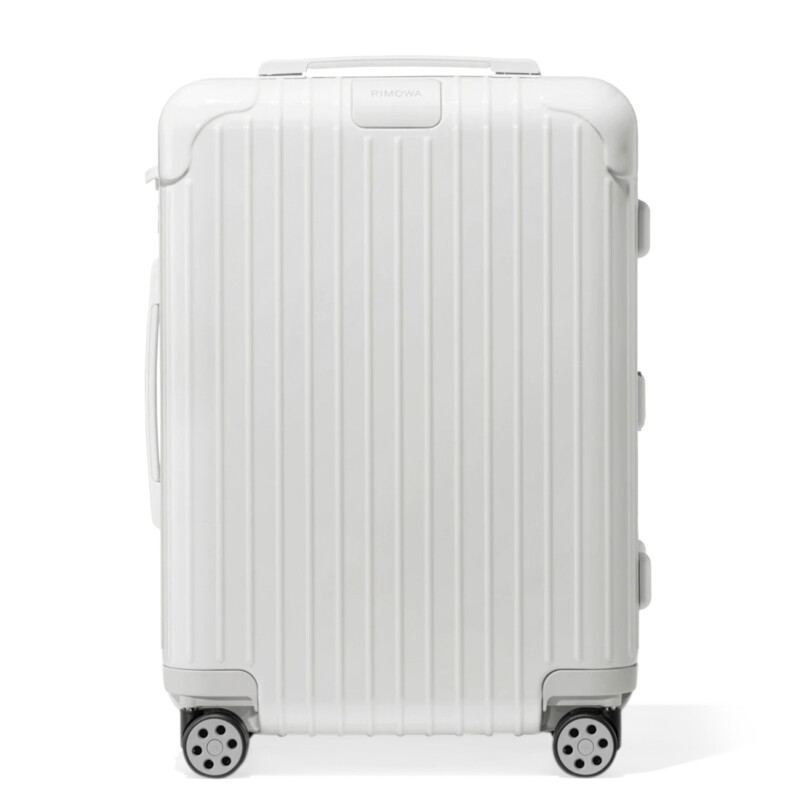 Rimowa Hybrid Cabin 
Dedicated to redefining travel since 1898, Germany-based Rimova is known for its durable designs that are "guaranteed for a lifetime of memories." The Rimova Hybrid Cabin (shown here) utilizes German engineering to combine two of the world's most advanced materials—a unique aluminum-magnesium alloy and supremely lightweight polycarbonate. Designed to fit most airline overhead bins, the Hybrid Cabin comes in a choice of Matte Black or Gloss White and features a versatile Flex Divider in the interior.
Tumi 19 Degree Collection
A luxury luggage brand backed by a five-year warranty, Tumi is known for the innovative designs of its luggage and bags. Show here are two selections from the company's 19 Degree collection constructed of exceptionally resilient aircraft-grade aluminum with a fluid contour design. The bestselling International Carryon (shown here in Matte Black and Texture Blush) features protective bumpers, retractable handles, dual spinning wheels, TSA integrated combination locks, zip pockets and a zip divider.