"A tattooed girl who will forever look tougher than she actually is". This is how American tattoo model Megham Ceallaigh introduced herself to Tattoo Life, in between describing herself, the job she loves so much as a makeup artist and her passion for music, her lifeblood. And about her enjoyment of playing with her image by changing her look.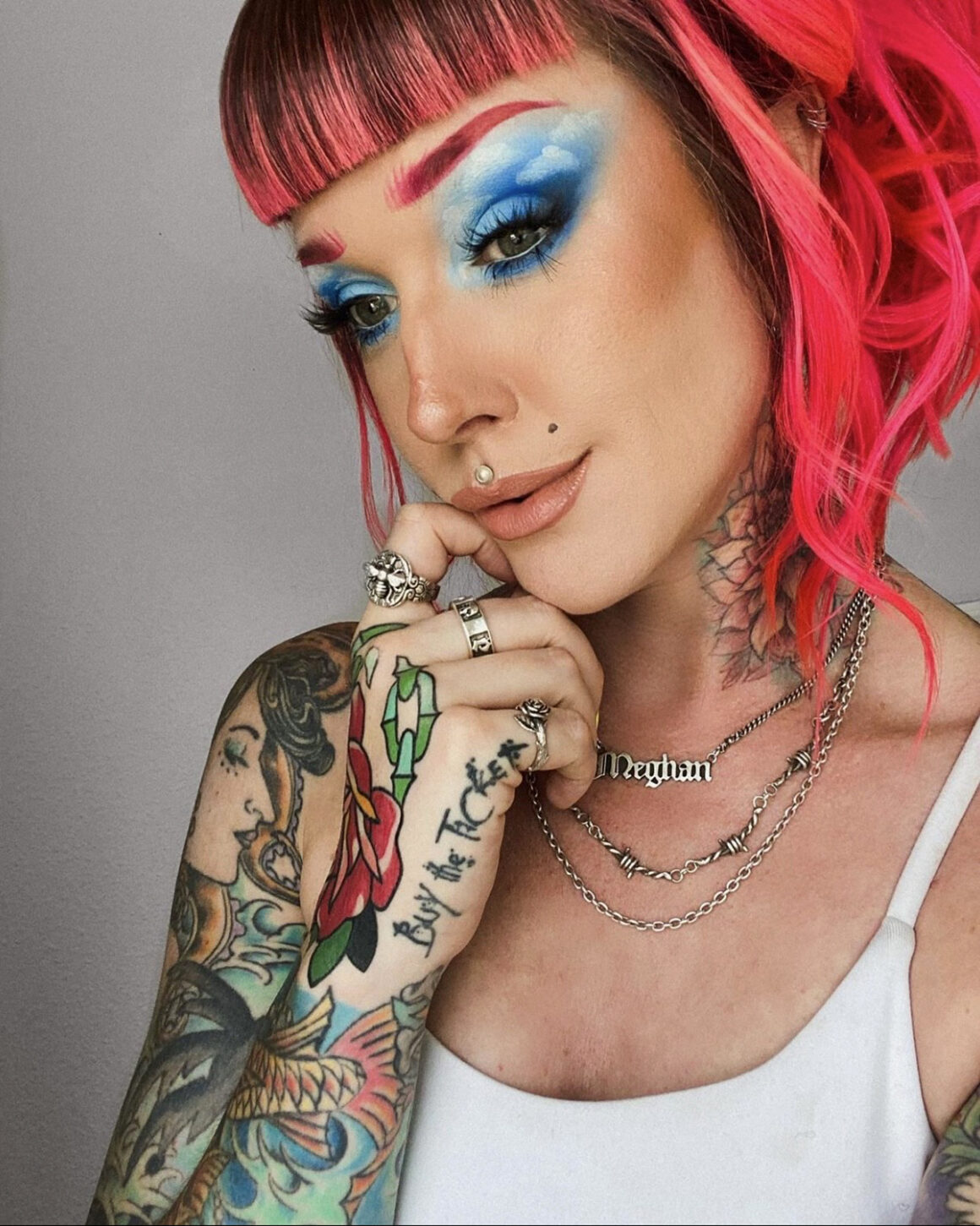 Hello Meghan where are you from and where do you live?
I was born and raised in the Pacific Northwest, settled with my family in Eugene, OR.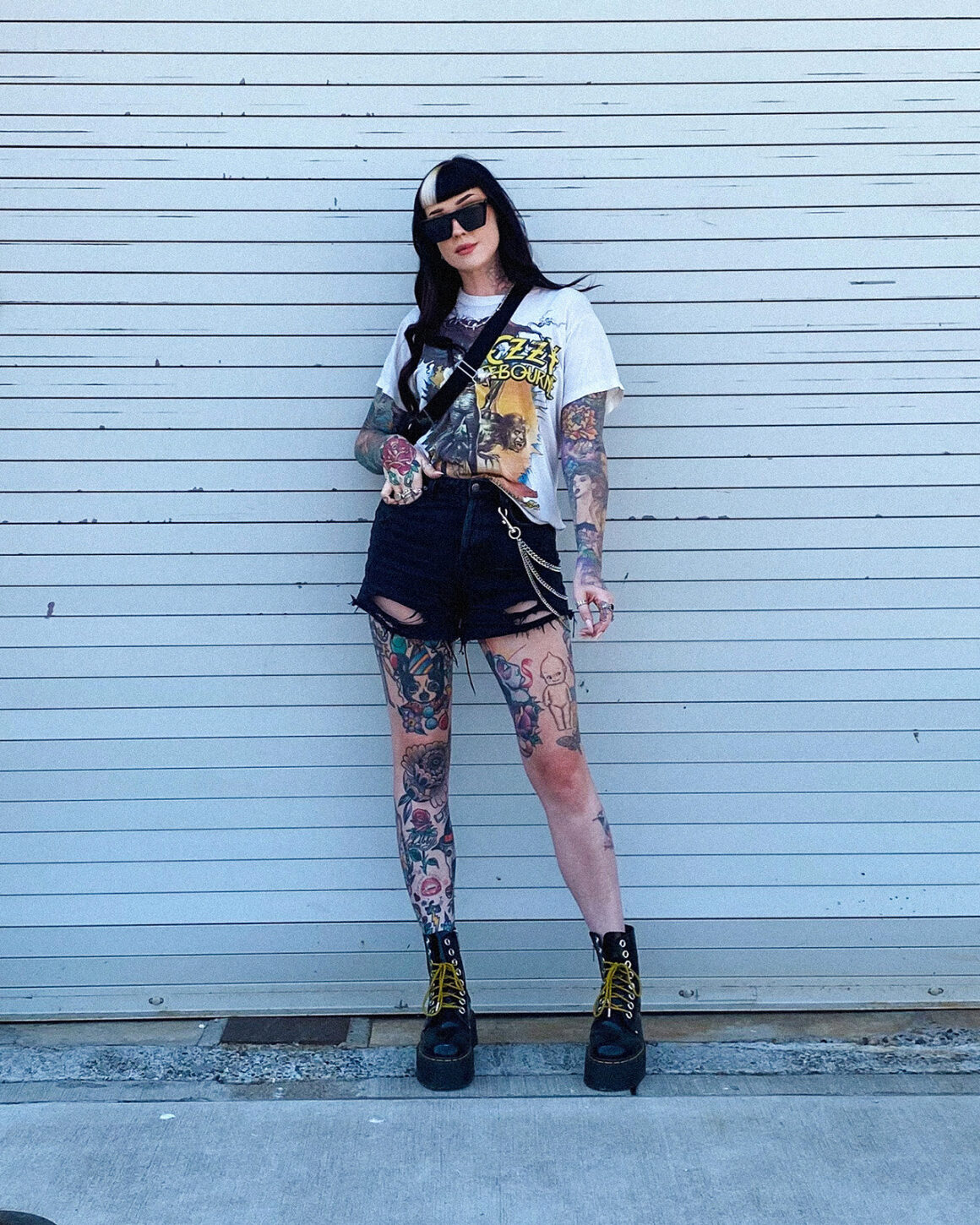 You are a make up artist, is that correct?
That's correct! I have been a working makeup artist for 14 years now. I work primarily in the bridal industry, getting brides glammed for their big day. It's an honor I never take lightly.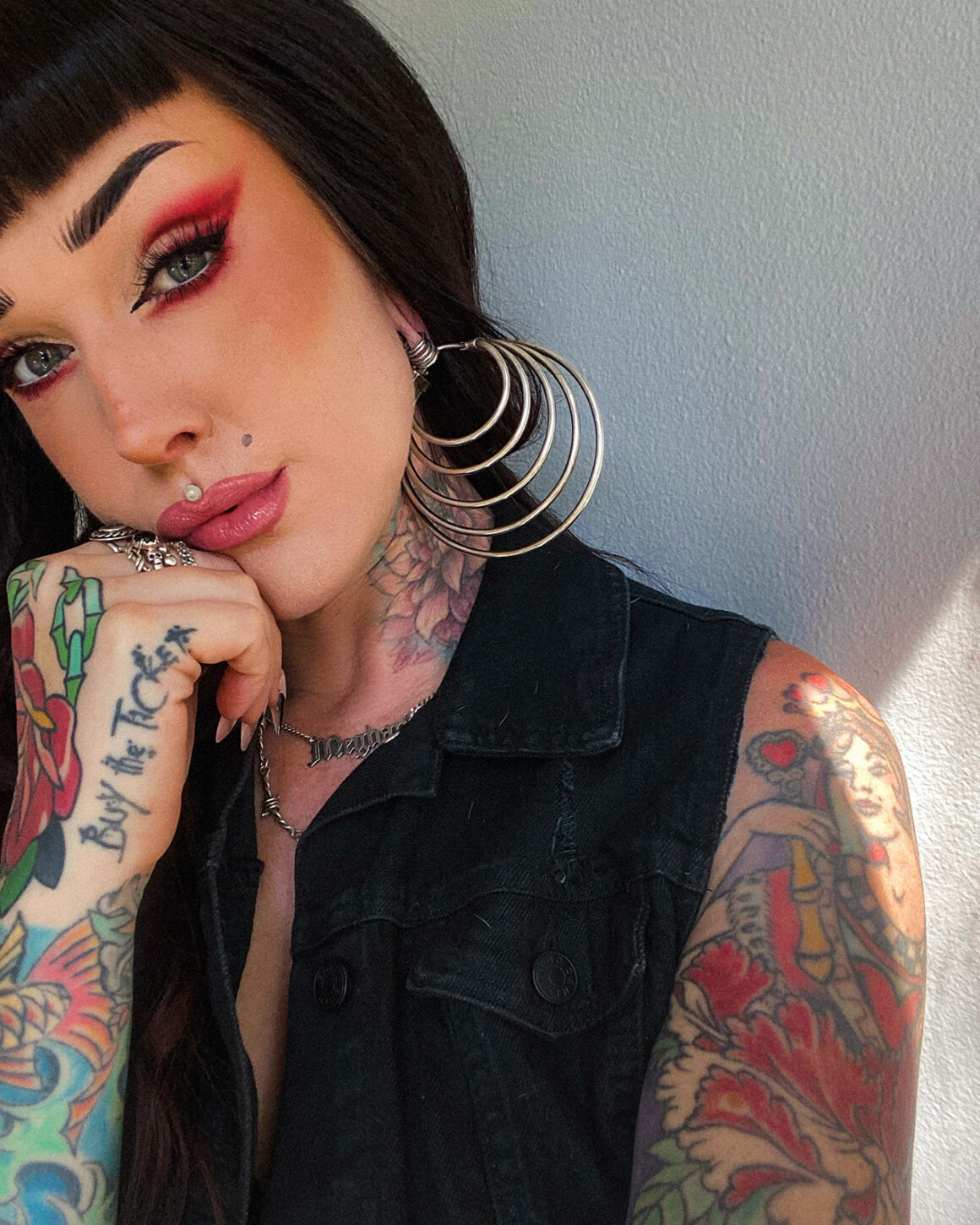 You like to play with your image, you change the color of your hear, you do different make up for your face and your eyes. What is the portrait of yourself that you prefer to share?
I've always loved to change up my look. I don't think I've seen my natural hair color since 7th grade!
The way we're able to play with our appearance through hair and makeup, it's almost like embodying different characters.
Some days I feel more classic in a winged eyeliner and red lip, other days I want a grungy smoky eye and nude lip or bold colors. Possibilities are endless!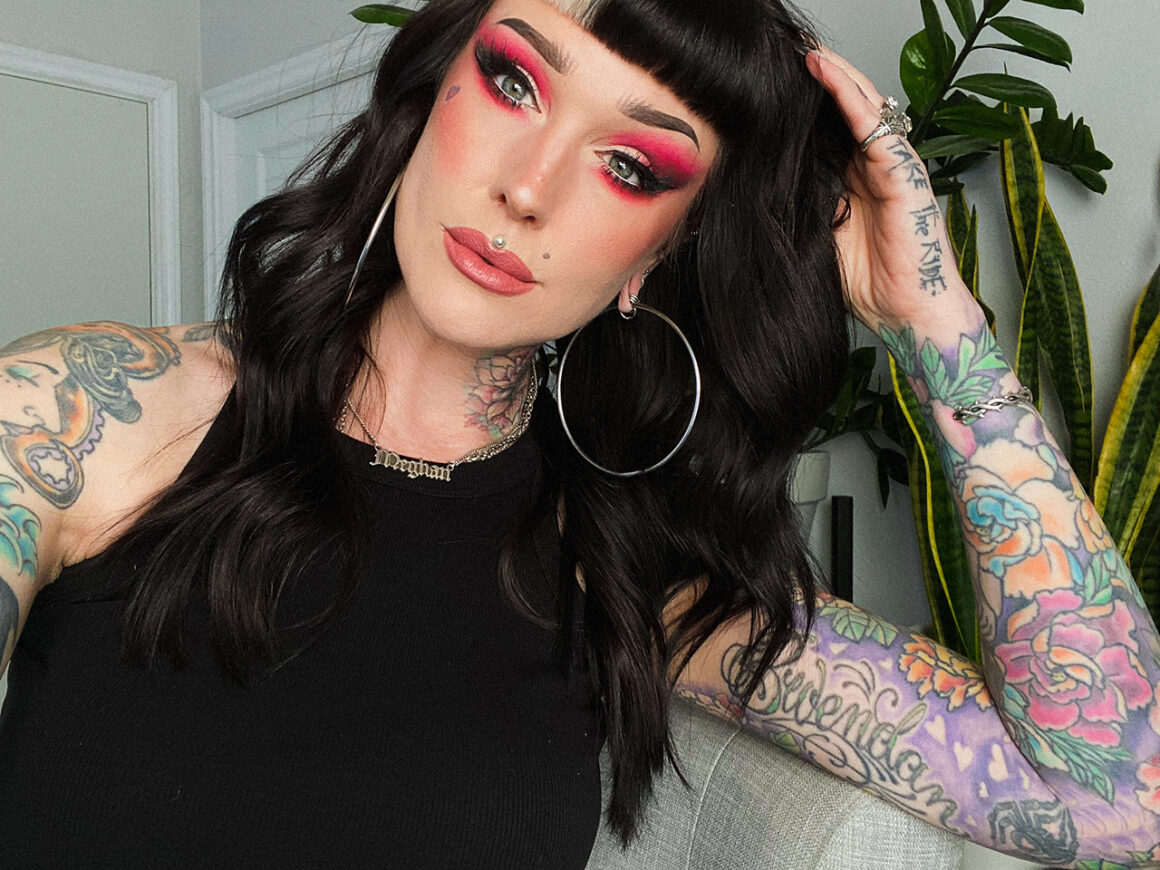 You are a huge collector of tattoos. How did you get involved in this world and when did you start to get tattoos?
I've always known I wanted to be heavily tattooed. I had an older cousin, Russell, who I looked up to immensely, who had them and I thought he was the ultimate in cool. I got my first tattoo when I was 17 and it just continued from there, though I didn't start getting tattoos in very visible areas until my mid 20's. Now I just see all the spaces I have left to fill!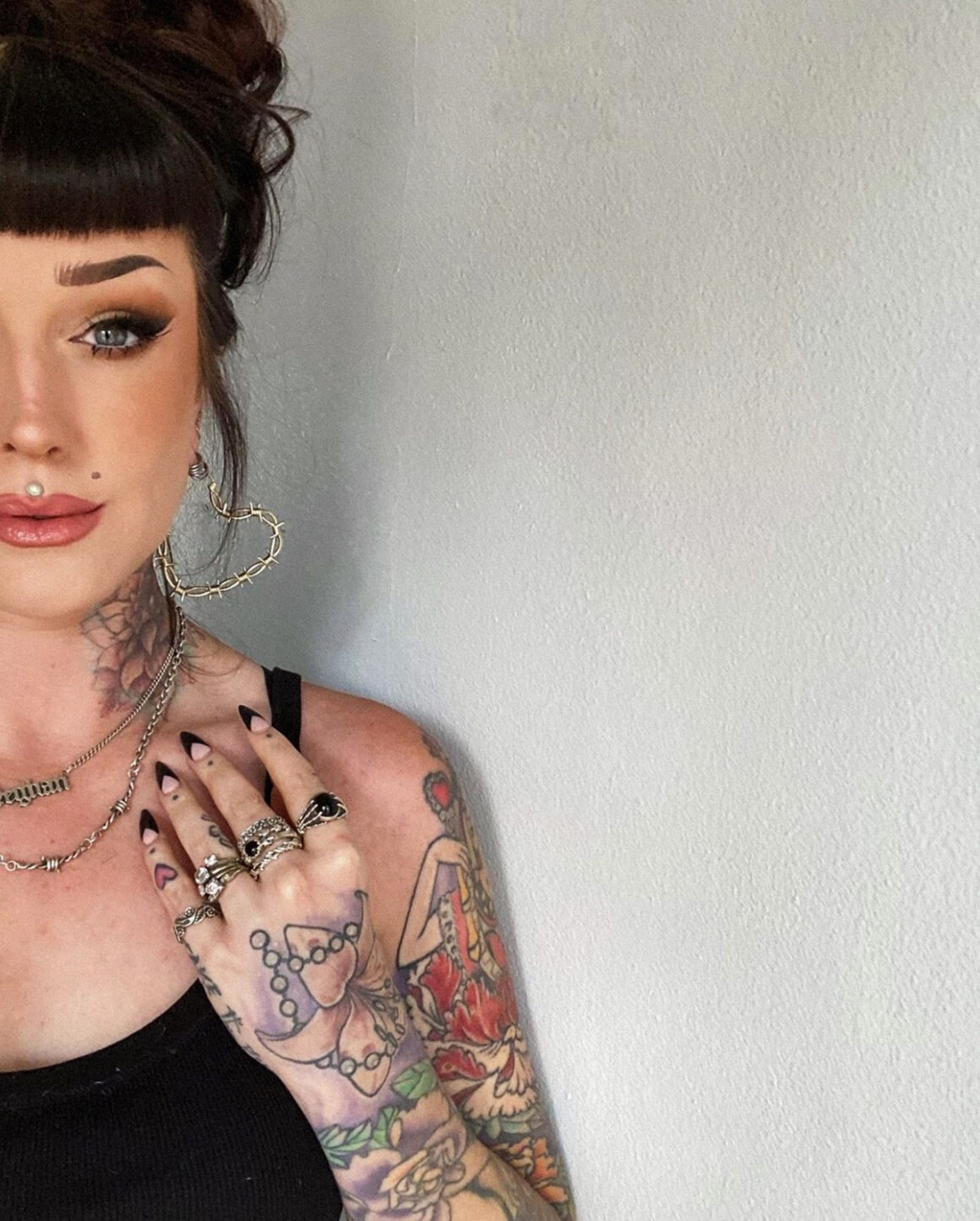 You love colorful tattoos, right?
I do love color for my tattoos! I'm so dang pale, I figured I'd try to be as bright as possible.
How do you choose the tattoo artists and the pieces you want on your body?
In the beginning, I put a lot more sentimental meaning behind each piece. At this point in my tattoo collector journey, I find an artist whose style I really appreciate and just give them a rough idea of things I like and let them run with it.
It's more about having a piece of their art for me than a specific tattoo idea.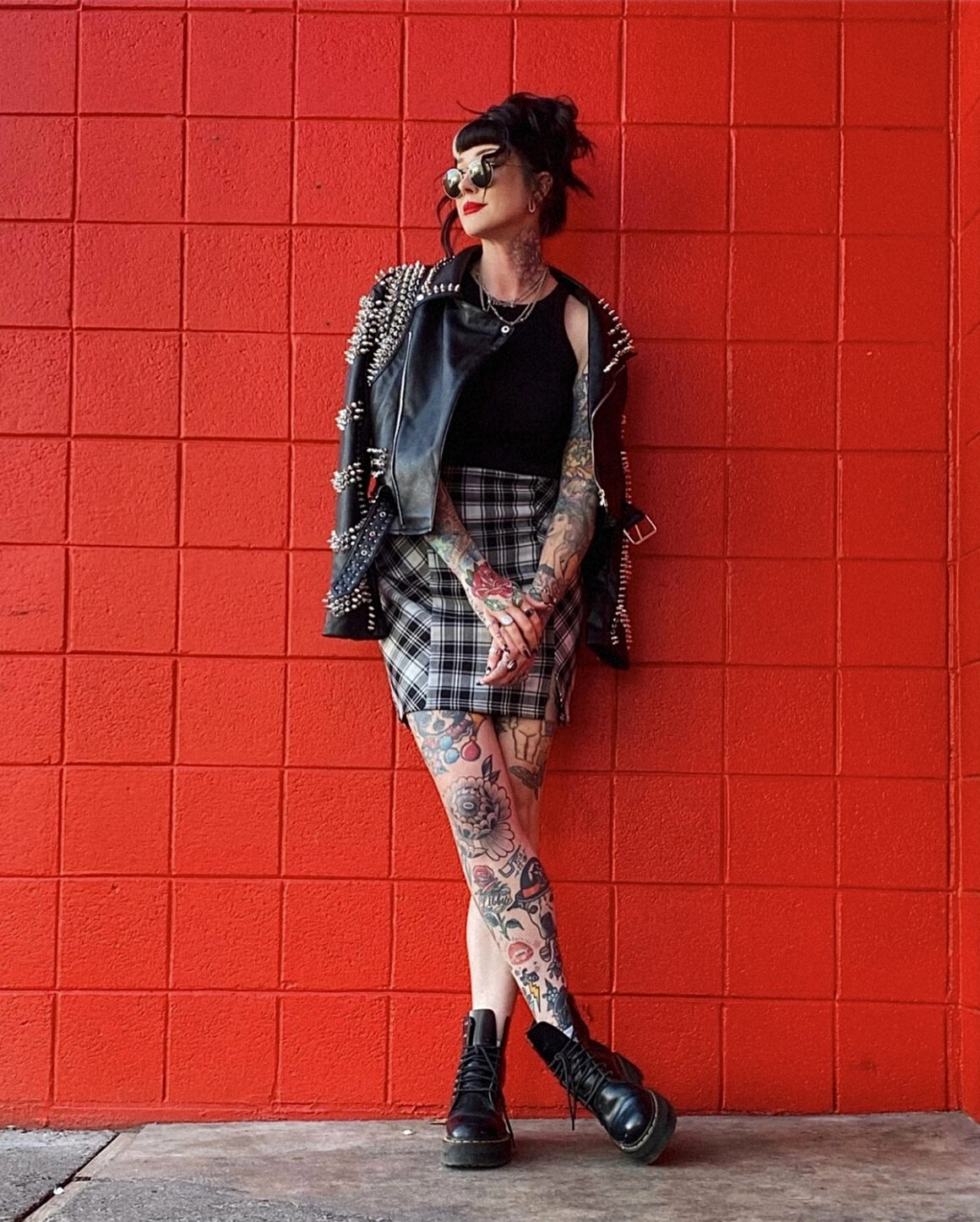 Have you ever thought to become a tattoo artist yourself?
I've honestly never thought about becoming a tattoo artist myself because I am absolutely atrocious at drawing haha! Makeup is the art medium for me but I'm in awe of other artistic abilities.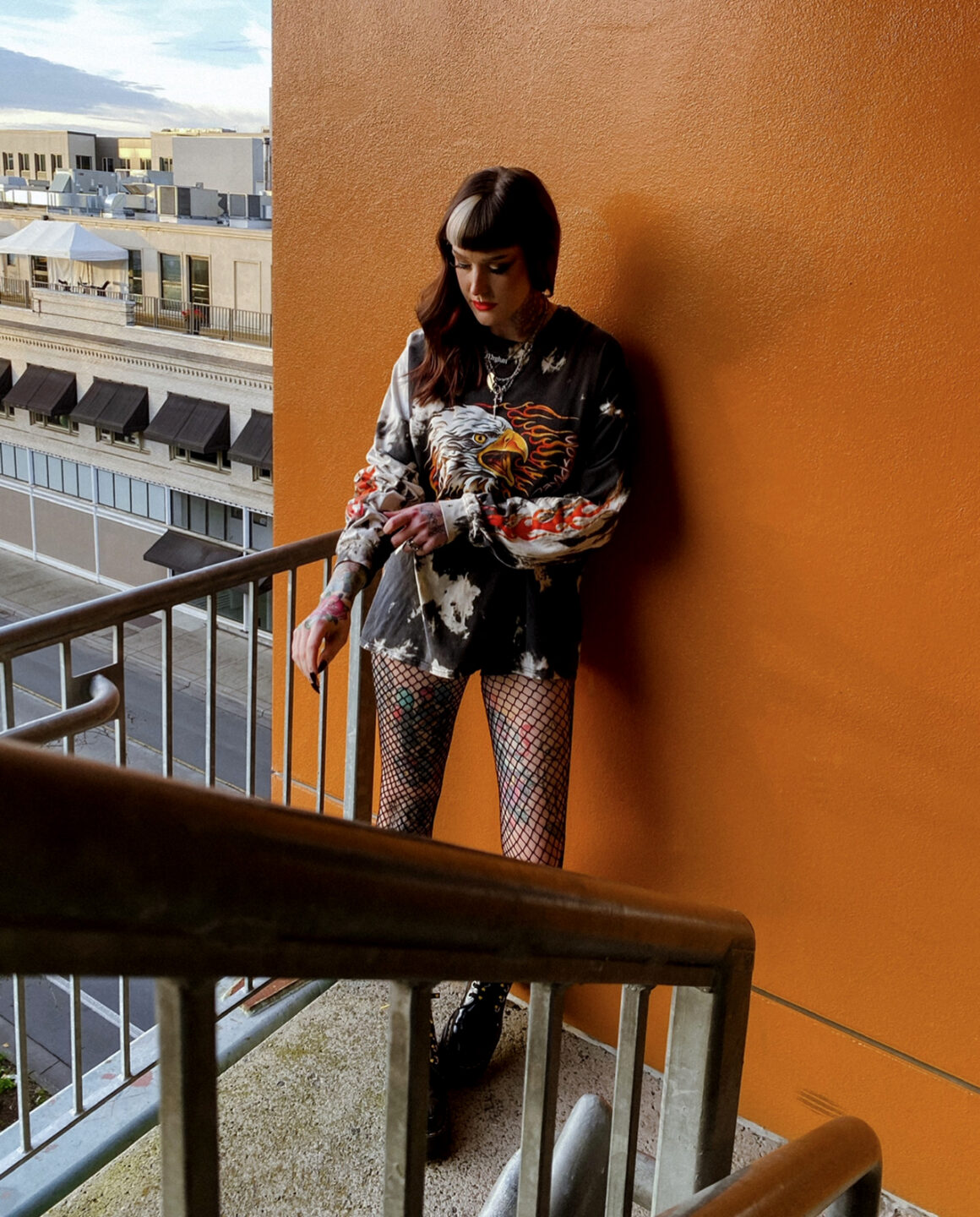 What are your main interests?
Art, music and fashion. Music is my lifeblood. It's where I find a ton of inspiration. No matter how you're feeling, there's music for it.
What do you like to do in your free time?
I'm such a homebody these days! I spend most of my time with my husband, our almost 7 year old kiddo and our two rescue pups. If I do go out, it's usually to a punk show with my brother or a restaurant with friends. The chaos that was my younger years has made me wildly appreciative of the seemingly mundane.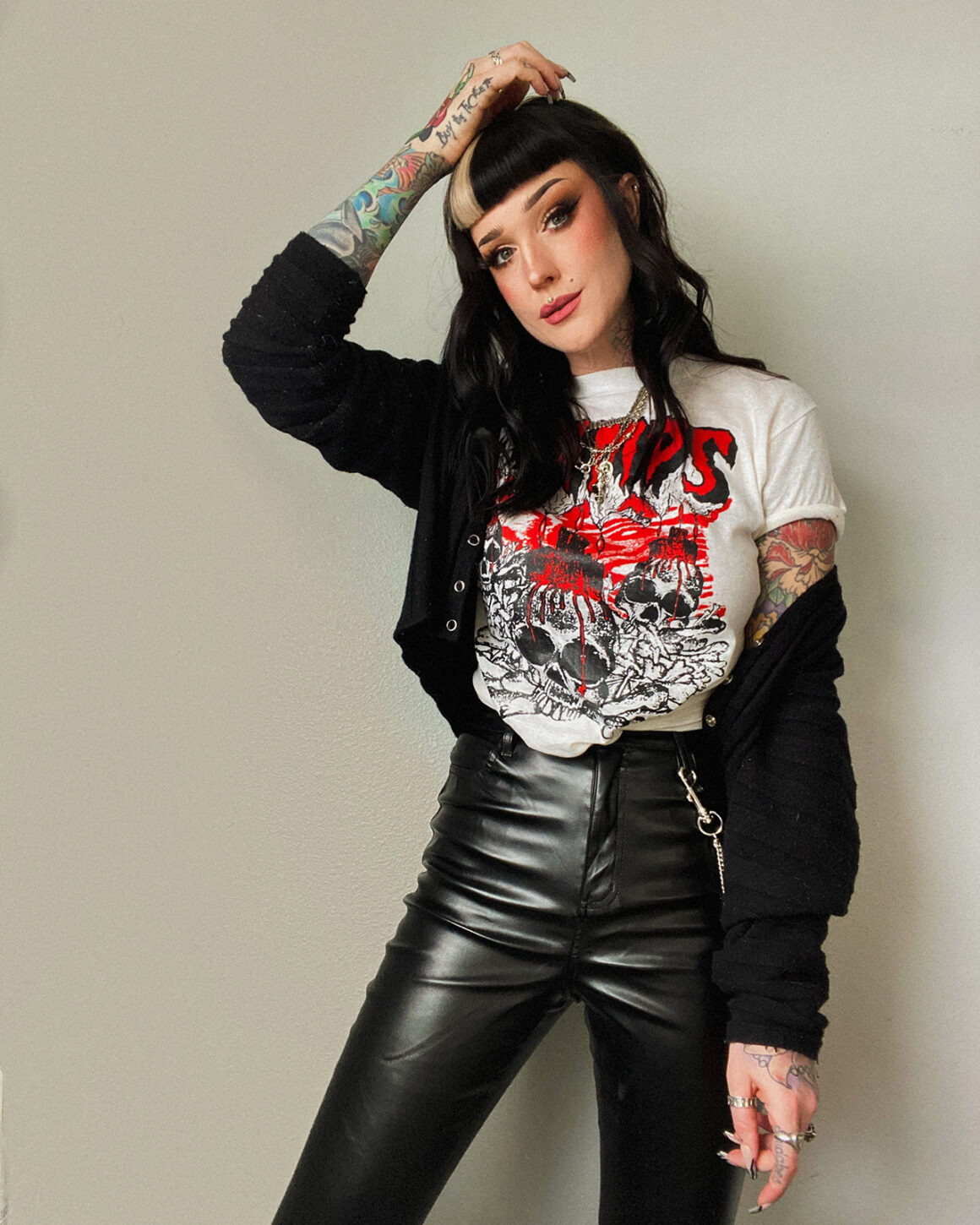 Last questions: how would you describe yourself: a tattooed girl with?
A tattooed girl who will forever look tougher than she actually is (winks)