Home Remedies For Acne 
Skin problems:- 
In today's hectic lifestyles our objective is to deliver a true oasis of calm. Our aim is to balance and harmonize your mind, body and soul. Our team of highly trained and professional therapists are always ready and waiting to give you sheer indulgence, in the relaxation and pampering that you deserve.  
Taking care of skin is important to counteract aging and maintain a vigorous appearance. There are natural remedies to maintain a healthy skin. Having a healthy and glowing skin not only gives beauty to their appearance, but also conveys a sense of harmony with oneself and full satisfaction.

In nature there are many components, thanks to which it is possible to prevent and improve the appearance of wrinkles. 
Today we have developed many studies about what nature can offer to treat the skin and have been discovered numerous combinations of natural elements useful to fight the imperfections of the skin.
In commerce, are now numerous products based on grape juice, lemon, orange, etc.. In currant, in bitter almonds, honey and fermented milk, you will discover beauty care. It is actually components, whose applications to the skin, causing beneficial effects. The real natural cures that induce, among other things, the removal of dead skin that are located on the surface.

Natural remedies (skin problems) passed down and modified over the years that sometimes turned out to be really useful: we all have tried some recommended recipe from her grandmother to pass headache, belly or improve the appearance of hair. There are also natural remedies to counter the aging of the skin and keep it healthy and fresh ingredients to prepare these natural remedies are simply the grocery store or in herbal medicine.


Boil 50 g of flowers and rosemary leaves in a liter of boiling water for ten minutes every night is a cloth soaked in to the boiled and applied to the face and neck for 45 minutes. After rinse with warm water. (Wait until the lotion is warm enough).
Natural Remedies for Healthy Skin with Almond Oil
Apply on the face a teaspoon of sweet almond oil or wheat germ oil, massage to make it penetrate to the bottom, leave for an hour, then rinse with lukewarm mineral water. This treatment is recommended for 3 times a week for best results.
Natural Remedies with yogurt
Apply a small pot of plain yogurt directly to the skin, wait 30 minutes before removing with warm water. The lactic acid in yogurt helps to reduce the size of the pores, tightens the skin and removes dead epidermis.
Natural Remedies with lemon
Boil the lemon peel or orange in the water, and then apply it to the parts of the skin affected by acne. See this link to learn more about homemade face mask for acne.
Natural Remedies for Dark Circles and Puffiness
Apply slices of cucumber on the eyes for 15 minutes
6 Beauty Tips for Gorgeous Skin and Hair
Could your skin be more clear and smoother than it is? Could your hair be any silkier, stronger and voluminous? All of this without having to spend thousands of rupees are your next-door salon? Yes, absolutely! I come across hundreds of young women looking for desperate solutions to their skin and hair problems and expecting me to wave my magic wand and tackle their issues overnight and transform them.
I would love to oblige but the truth is that nature doesn't bloom overnight. The smallest seed of a plant also needs to be planted, nurtured and cared for before it can blossom and show its magnificence. Though we live in a world of "insta" or instant options, some things cannot be played around with.
With the festive season around the corner – Durga Puja, Karvachauth, Diwali and endless parties and festivities that go with it, the skin and hair need to look healthy and stunning. In this article I have conjured up some INSTA recipes (both magical and natural) that are guaranteed to work and give some fabulous results to dead looking skin and hair. So wake up and imbibe these spells into your festive look.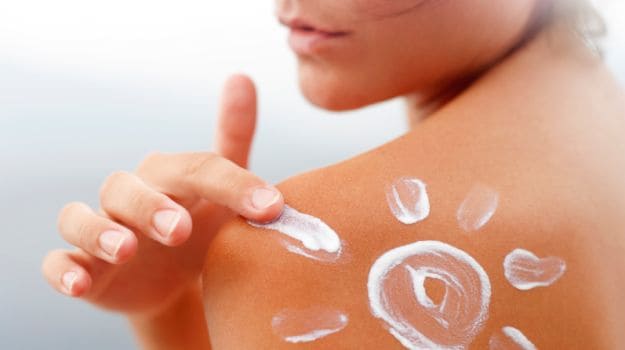 1. For dull, oily and combination skin
Massage the skin with iced yoghurt and sprinkle some sugar along with it. Now take orange halves and scrub gently until the granules melt. Wash the face with iced water and see the difference.
2. For dull, tired and dry skin
Massage the skin with papaya. Then make a scrub by mixing oats and honey along with a little cold milk and scrub the skin. Wash off with ice cold milk and water and pat dry.



3. Suffering from frizzy hair?
Try this simple, quick and easy-to-make spray. Take slices of two lemon and simmer in two cups of water until it reduces to half the amount. Pour the liquid into a spritz bottle and spray on your hair. Not only will there be a wonderful natural sheen but static and fly away hair will be gone!

4. For natural hair colour
If you have a brownish tinge in your hair and don't have the time to henna or colour it, then take a few sprigs of rosemary from the kitchen shelf and simmer them in 2 cups of water along with 2 tsp black tea until it reduces to half the quantity. Mix with 1/4cup of shampoo and every time you shampoo, use this mixture. Leave the shampoo in your hair for about 15 minutes and see the difference it makes.



5. Tired eyes?
Long hours at work, then shopping and getting things organized for the festive season can be tiring. I would suggest you make this wonderful eye wash which will make you feel refreshed instantly. Take iced spring water in a bowl and add a few drops of rose water, 2-3 drops of honey and immerse one eye into it. You can also open your eye a little and then close it. Throw away the liquid and make the same water for the other eye and repeat the process. After this, splash the eyes with cold mineral water. There may be slight redness for some time, but it will go away soon and your eyes will feel refreshed in minutes.



6. Quick Hair Care
Don't have the time to shampoo and blow dry your hair even though it is oily? Well, sweat not. Sprinkle talcum and amla powder onto your hair brush and overturn the hair over your head and brush from the nape of the neck to the tips .Now throw your hair back and voila you have bouncy oil free hair in minutes!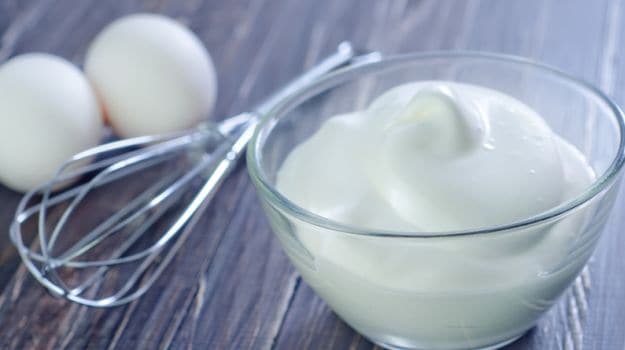 So these are just a few of my secret 'insta' beauty recipes. Use them and enjoy but never substitute them for a regular skin and hair care regime.
inner lip tattoo
tattoo flash art
eating disorder tattoo ideas
tattoo fixers
compass tattoo
scorpion tattoo
owl tattoo
wings tattoo
lion tattoo